Every winter I haul out my sewing machine and spend a couple weeks in front of it whirring away late at night after I get home from work.  This year especially I've been feeling a real connection to the art of sewing.  I guess that's because it's in my blood.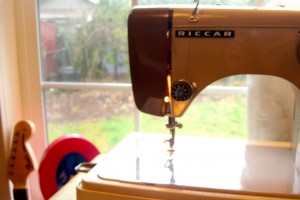 My mom sewed for our family her entire life: baby clothes, Halloween costumes, quilts and even swimsuits.  She learned from her mother, who would not have survived World War 2 if not for her sewing skills.  She was forced to sew uniforms for the Nazi's.  It's kind of an intense story, but it's what's been on my mind this winter as I sit at my machine.
This winter, I've made a couple skirts, stuffed animals, juggling bags, and aprons.  I'm working up to my two big projects: a dress and a quilt!  But before I even begin a project, it's off to the fabric store.  I've been going to fabric stores my entire life, and my favorite so far, at least as far as selection goes, is the Fabric Depot.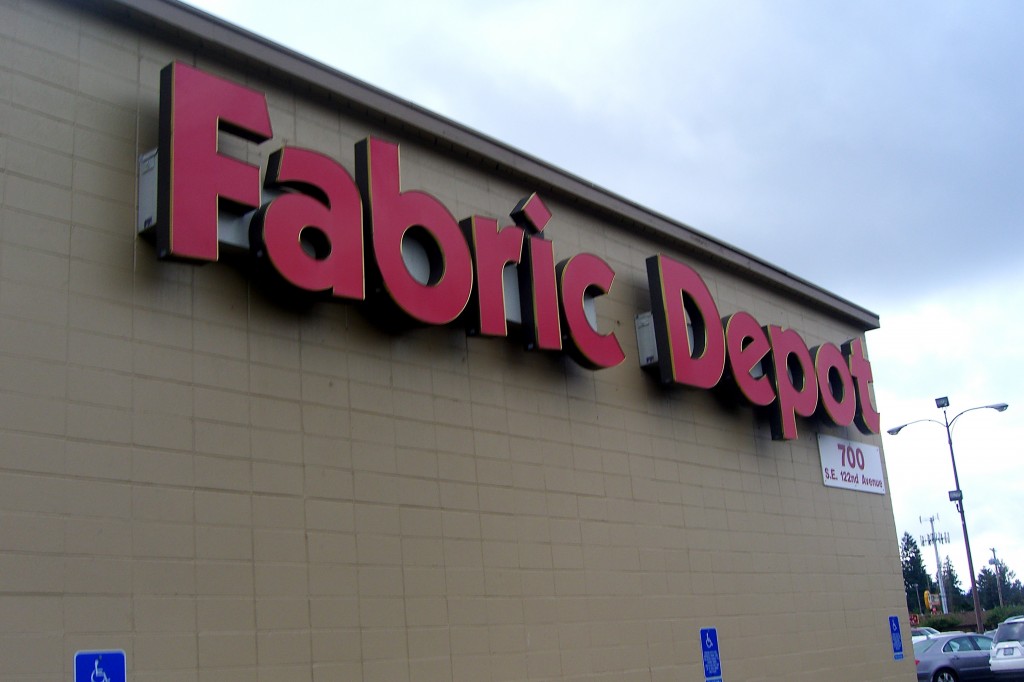 What I love about fabric stores is the possibility that I see on every aisle.  Bolt after bolt.  There are so many choices, colors, textures, threads, strech.  There are just so many options and decisions to make.
They also have tons of sales.  If you have your eye on something expensive, just wait a few weeks, it's sure to go on sale.  If you sign up for their mailing list you'll get great coupons in the mail, for 40% off one item each week.  I'm still a few weeks away from starting on my quilt project, but last week they had a "Quilt Sale" so I picked up a few supplies for 50% off.
The only thing that stinks about the store is that it's really far out in East Portland.  Practially Gresham!  It's on SE 122nd and Stark.  I live in east Portland and it's still a bit of a drive.  But on a rainy weekend, when else have you got to do?  Just be sure to leave yourself plenty of time there are always long lines for the cutting table and the cash registers.  The Fabric Depot is a popular place.
700 SE 122ND AVE
MONDAY- SATURDAY 9AM-9PM, SUNDAY 10AM-7PM