Jacob is a jerk…….. Jerk. Jerk. Jerk.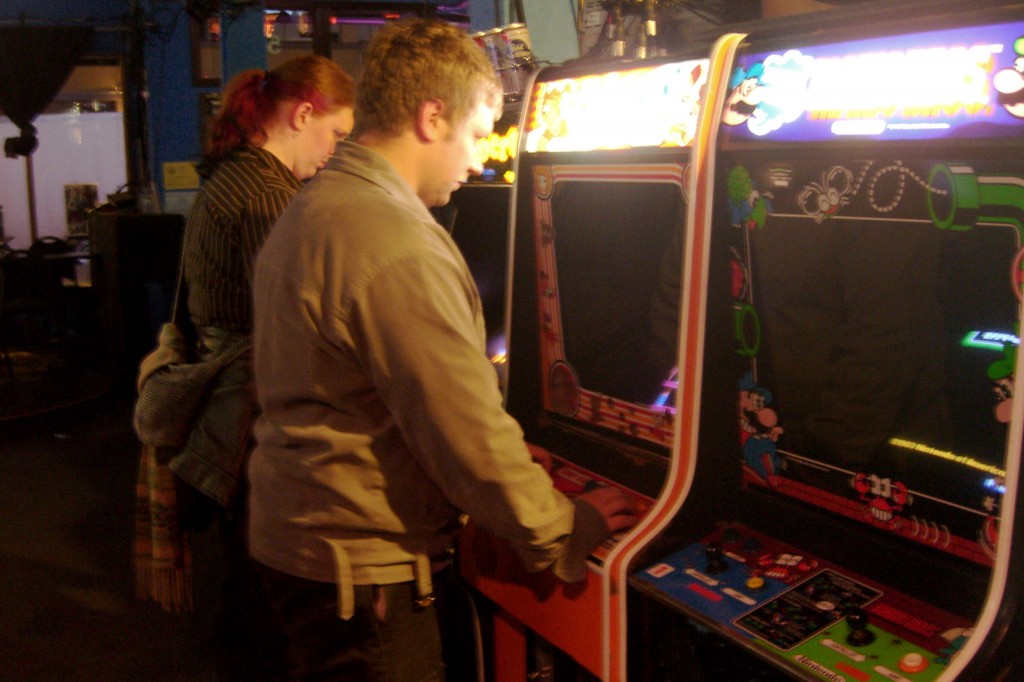 He won't stop watching over my shoulder as I write so I can tell the world about the amazing deal, twice a month at Ground Kontrol.  He doesn't want everyone to know that you can play unlimited games ALL NIGHT  for only $5.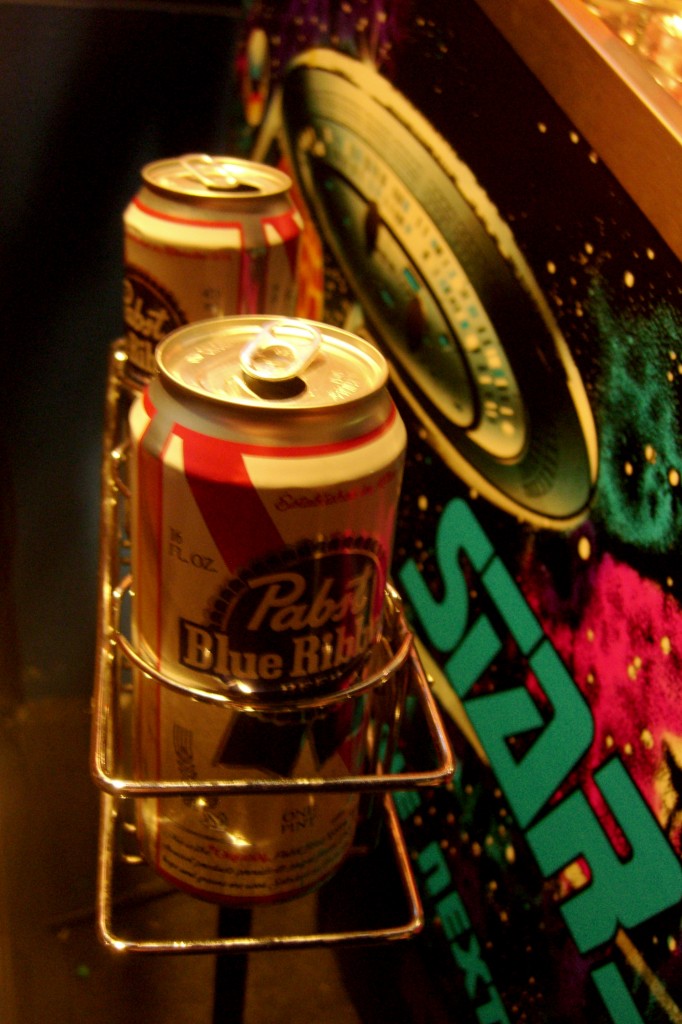 Plus, after 5pm they start serving beer.  PBR Tallboys are $2.50.  So for only $10 you can have a pretty great evening (Admission + 2 Beers).  It's called  a Free Play Party and the next one is on Thursday, December 16th, 5pm-2:30am.
Jacob also does not want me to tell you that we had so much fun we got kicked out at the end of the night and had to stop at Taco Bell for Gorditas on the way home.
He has stopped watching over my shoulder now, so I can write freely.  Get this… he  beat me at Dance Dance Revolution!  I don't know if it was his amazing dance skillz or the 3 beers I drank… but it's still shocking.
If you can't make it to the Free Play night, visit Ground Kontrol anytime.  They are open 7 days a week.  Usually there is on cover and you just pay for your games, but occasionally they have DJ's and a cover on weekend nights.
511 NW COUCH
OPEN 7DAYS.  NOON TO 2:30AM.
21+ AFTER 5PM
NEXT FREE PLAY PARTY: DECEMBER 16TH AND 31ST.