Pittock Mansion: Holiday Edition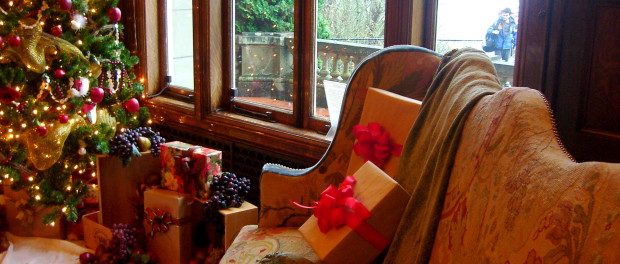 I have the best friends in the world, because when I suggest going to Pittock Mansion instead of shopping on Black Friday, they all say "hell yes!" and load up the car.   None of us had ever been before and it was a great way to kick off the Christmas season.
The home was build in 1914 by Henry and Georgiana Pittock.  Henry, the founder of the Oregonian newspaper, and Georgiana an avid gardener, started a flower festival that would eventually become the famous Portland Rose Festival.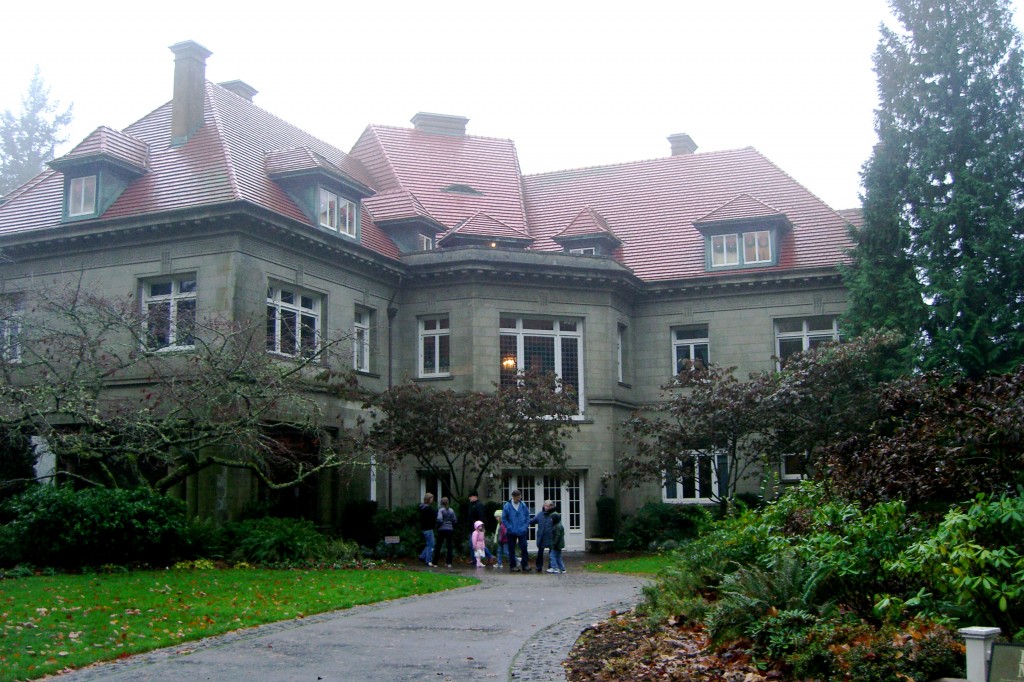 Currently, the home is open for tours, and until January 2nd is decorated for Christmas.  Each room completely decked out with Christmas decorations… for better or worse.
After visiting at Christmas, I would love to go back during the regular season.  Usually, you get a tour with your admission fee, but they have to forgo them during the holidays because of the huge crowds.  There are so many interesting rooms I'd love to hear more about, plus the history of the family is fascinating.  Some of the highlights for me were the Turkish smoking room, the kitchen  and the master bathroom shower.
If you want to visit visit the Mansion, consider including it in a hike.  Many of the forest park trails take you right from downtown Portland to the mansion.  My favorite book, Portland Hill Walks, has one that takes you from Wallace Park in NW Portland to the Mansion and back.  Even if you don't go inside, it's worth visiting.  The grounds around the home are a public park with great views of the city.  A very popular place for picnicking in the summer.
OPEN DAILY 11AM-4PM, CLOSED IN JANUARY
"NORTHWEST CHRISTMAS" EXHIBIT OPEN UNTIL JANUARY 2ND.
ADMISSION: ADULTS $9- KIDS $6