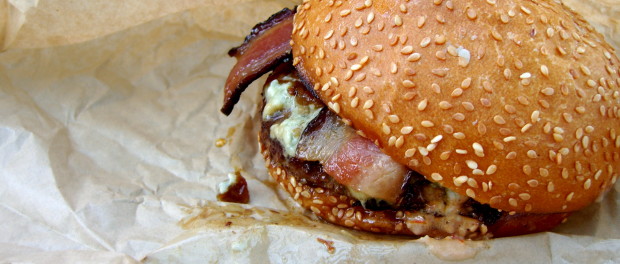 2/23/13 UPDATE: VIOLETTA HAS CLOSED.  BOO.  THERE IS A NEW ELEPHANT'S DELI IN IT'S PLACES NOW.
Reasons I loved Violetta:
The Oregon Blue Burger.  Caramelized onions, Oregonzola (REAL blue cheese), bacon, brioche bun.  Only  $6.  Hard to beat.
High quality ingredients- local meats & vegetables, organic and sustainable dairy products.
Director Park.  Violetta is in the brand new park, right in front of Fox Tower Theater.  It's a beautiful place to eat and enjoy the city.
They recycle and compost everything.
They serve beer and wine.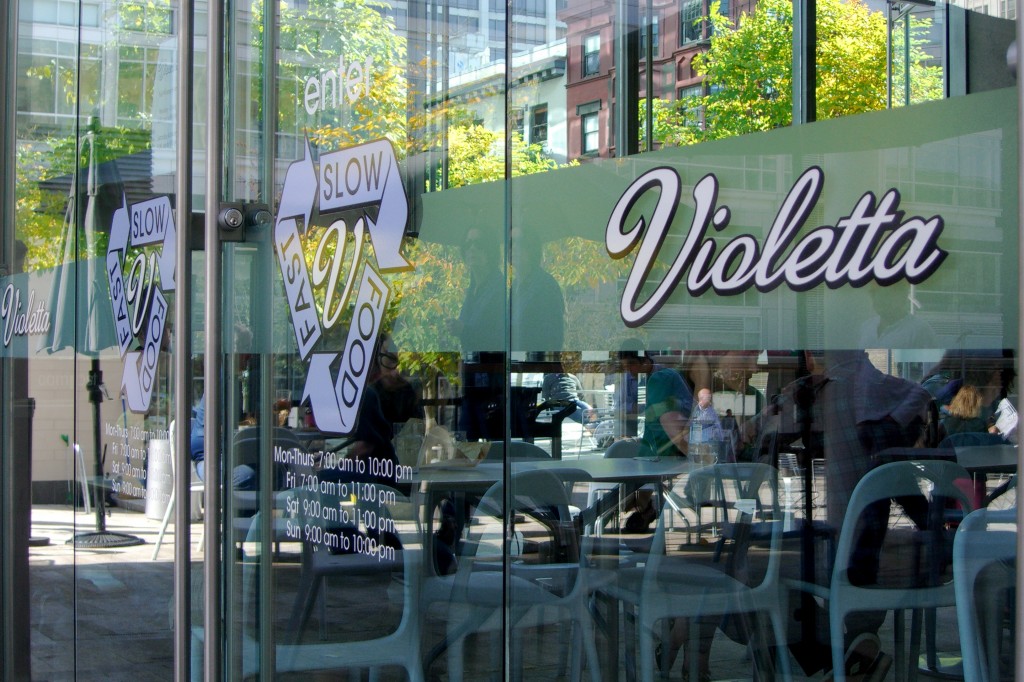 Reasons I will go back:
I want to try the fries.  Didn't realize until too late that they didn't come with the burgers.  And they are served in really cute boxes.
Corndogs.  Hand dipped, made fresh.
They are open late!  My co-workers and I are in a constant struggle for new places to eat.  Swing shift is a tough time to find an affordable meal in downtown Portland.  Violetta burgers are in our future.
They serve breakfast.
Things to keep in mind before visiting:
The food is not FAST.  They are faster than a regular sit-down restaurant, but much slower than a fast food place.  Be prepared to wait in line and wait for your food.
You may have to sit outside.  Indoor seating is limited so wear warm clothes to sit in their covered outdoor seating area.
Fries are not included with your burger.
DIRECTOR PARK: SW TAYLOR & SW STARK
HOURS: MON-THUR 7AM-10PM, FRIDAY, 7AM- 11PM, SATURDAY 9AM-11PM, SUNDAY 9AM-10PM