While I really can't call this a "hike", this little trail on the South Side of Mt. St. Helens is a must stop if you're in the neighborhood.  It's right across the street from Ape Cave  (another excellent destination).  Trail of Two Forests is a little boardwalk trail, only a quarter mile long that takes you through a field of lava tubes.
Halfway through you'll find "The Crawl".  A lava tube that kids (and adults) can climb into and explore.  But beware, it is dark, tough on the knees and a little scary at times.  Kids might actually find it less scary, as they are smaller and fit through with a lot more clearance.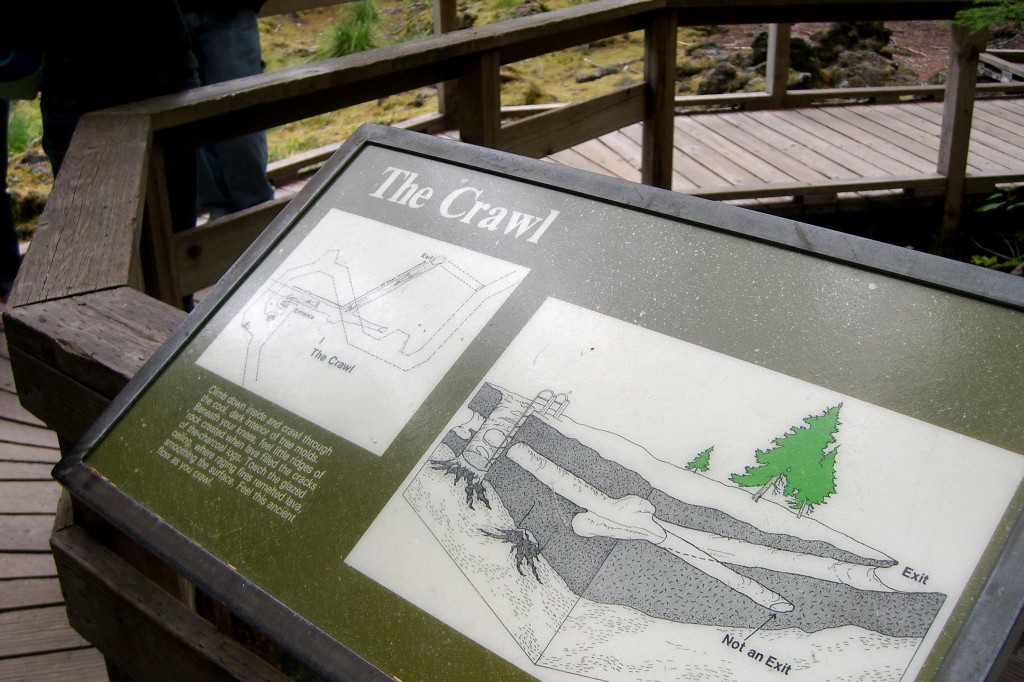 Once you're inside, it is nearly pitch dark and you have to feel your way through on your hands and knees.  Watch your head, it's easy to bang it on the ceiling.  In the middle of the tube, you'll come to a junction.  Turn left to get out, or go check out the other passages.
When you arrive, park in the lot, then walk back towards the main road to the trail head on the right. There you can pay for your parking pass, it's $5.  This walk would be excellent for kids and older people who have a little trouble walking.
TRAIL OF TWO FORESTS
1-5 N FROM PORTLAND TO WOODLAND WASHINGTON. HEAD EAST ON LEWIS RIVER HIGHWAY, FOLLOWING SIGNS TO APE CAVE.  YOU'LL SEE TRAIL OF TWO FORESTS, ON THE RIGHT BEFORE THE APE CAVE PARKING LOT.