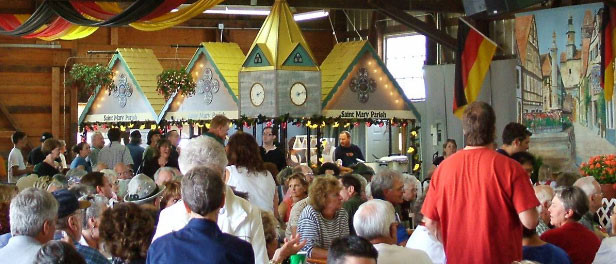 You know it's good when someone who's been to the real Oktoberfest in Munich, Germany proclaimed "This is just like the real Oktoberfest, except you can actually find a place to sit!"  We made the drive to Mt. Angel for the Oktoberfest three years ago and have been trying to get back ever since.
This year we have tickets on the Barfly Bus, so no one has to be the designated driver and we can all enjoy the wonderful German Beer.  Of course the beer is the focus, at least for my friends and I, but there is a lot more going on.
The Glockenspiel in the center of town, wiener dog races, traditional German dances, and of course tours of the Mt. Angel Abbey that claims to home the World's Largest Hairball!
I can't wait to eat a big plate of fondue, a couple sausages and maybe do a little polka dancing.
SEPTEMBER 16-19
PRICE: $4-$14 DEPENDING ON THE DAY/TIME YOU ARRIVE
BRING EXTRA MONEY FOR BEER AND FOOD