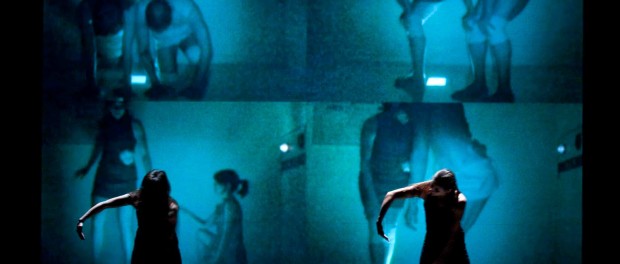 It is nearly time for my FAVORITE local festival: The 10-day, Time Based Art Festival.
Time Based Art? "What is that?" you may ask. Well, it's any kind of art that occurs over a period of time. Film, dance, performance art, video installations, and music.
This will be my 4th year attending. Each year I see something that really blows my mind. A show with Thomas Lauderdale (Pink Martini frontman) and a woman on trapeze changing her clothes and singing without ever touching the ground, a Viewmaster show with live orchestra, a complete re-enactment on Beyonce's Live DVD, and a room full of piles or rice that was actually one of the most moving things I've ever seen (I guess you had to be there).
There is always something to surprise and challenge you at the TBA festival. This year, like last, it is centered at the abandon Washington High School in SE Portland.
You'll feel like you're in high school again; watching shows in the old auditorium and seeing exhibits inside classrooms, all while walking locker filled hallways. But never fear, at night the food carts roll in and the beer starts flowing.
This year, I'm hoping to see Ten Tiny Dances, The Wooster Group, Blanket, and "Flooding with Love For the Kid" (a one-man remake of First Blood). Things at the TBA Festival are always a little weird, memorable and give you a chance to leave something behind.
SEPTEMBER 9-19
WASHINGTON HIGH SCHOOL (AND OTHER LOCATIONS)
531 SE 14TH AVE.
CHECK THE WEBSITE FOR SCHEDULE AND TICKETS