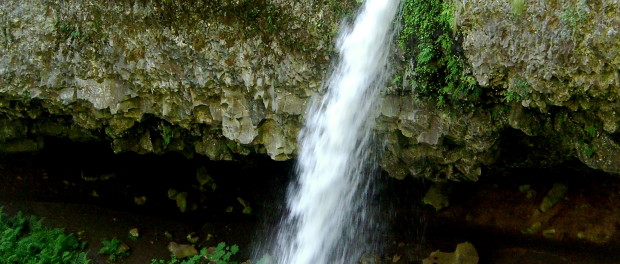 My exploration of the waterfalls in the Columbia River Gorge continues with the trail from Horsetail falls to Triple Falls.  On this hike you get 3 very unique waterfalls, with a moderate elevation gain and two cool footbridges to cross.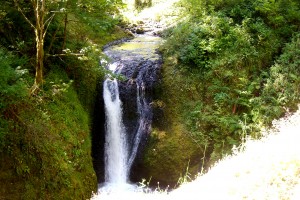 In classic Columbia Rover Gorge fashion, the first part of the hike is tough, with a quick elevation gain up a series of switchbacks, but the payoff is so worth because the first falls is awesome.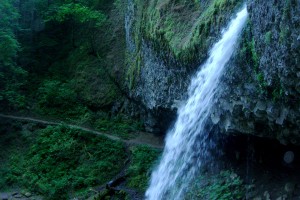 The trail will loop you around and under the falls.  This is a good place for dogs to get a drink, there won't be another spot until the furthest point at Triple falls.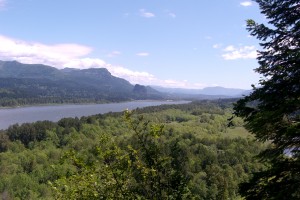 After that the trail takes you along a ridge with great views of the gorge and into a canyon.  My favorite part because it has a slightly terrifying bridge over a rock gorge.
Past the bridge you will come to a junction, go left and hike up, up, up.  I think it's about a mile to Triple falls, see if you can guess how it got it's name.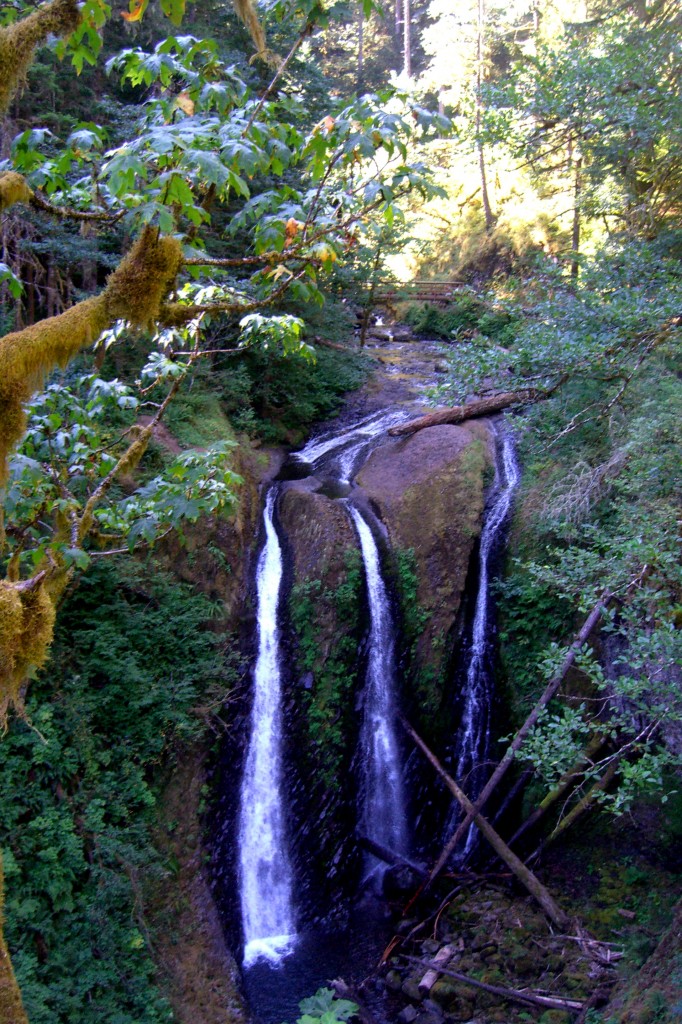 After taking in the view, continue up the trail and over a bridge, where you can rest and have lunch on the banks of the creek.  Then turn around and head back.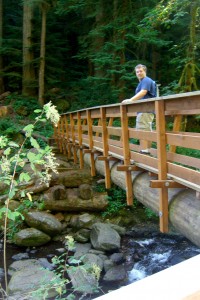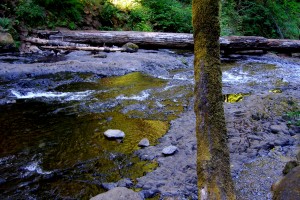 To get to the trail head, you have to get off at the Bridal Vail exit, then drive for 5-6 miles on the Old Columbia Rover Highway, which is very charming with the white fences lining the road.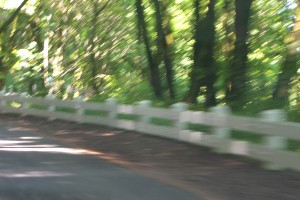 You'll pass Wahkeena &  Multnomah Falls, as well as the Oneonta trail head.  Finally, you'll get to another HUGE waterfall.  That's Horsetail.  Park there and head up the trail, following the signs to "Ponytail Falls."
Hiking books suggested 2.5 hours for the round trip hike, we did it in just over 2.  On a Monday morning it was not crowded, at all and once we took the turn up to Triple Falls we never say anyone.  I would imagine this would be a very busy trail on the weekend but I highly recommend.