The House of Mystery and the Oregon Vortex is a place in southern Oregon, not far from Medford, where the laws of physics are supposedly a little haywire.  Gravity doesn't quite work how it's supposed to, things stand at odd angles, change height, and move in ways you don't expect.  Is it for real or all an elaborate hoax?  You'll have to stop and decide for yourself.  I'm still not sure what I think.
The Oregon Vortex is by no means anywhere near Portland, but if you are taking a summer roadtrip, especially if you have kids (and even if you don't), I highly recommend making room for this roadside attraction in your schedule.  And you will have to make room, it could  take as long as 3 hours to get there from the highway, get into a tour and take the tour, but it is a memorable stop you will be talking about for days afterwards.
The tour focuses around a circular area called the Oregon Vortex, inside that circle is a old collapsing house, The House of Mystery, where strange things happen.  Supposedly, the strength of the vortex increases as you get closer to the middle.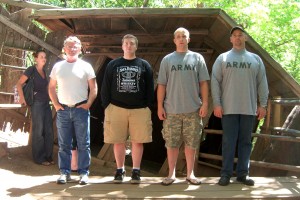 Your guide will have you take part in experiment after experiment, comparing people's heights, rolling balls on seemingly flat surfaces and making things stand on end that really should not be able to.  Go to  their website for some cool diagrams of what to expect.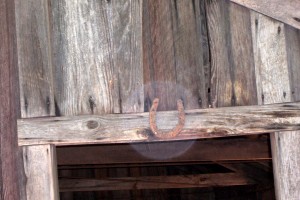 They also say strange orbs and light patterns regularly appear in photos like the one above.  Is it an orb or just lens flare?  I don't know but they will make a pretty great case during the tour.  Bottom line, this is a nice place to get out and stretch during a long trip.  It's in a beautiful wooded, shady area and it's just fun.  Bring a tape measure and level if you are a real skeptic.
VISITY THE OREGON VORTEX AND HOUSE OF MYSTERY
OPEN 7 DAYS A WEEK- MARCH 1ST- OCTOBER 31ST
9AM TO 4PM MARCH, APRIL, MAY, SEPTEMBER OCTOBER
9AM TO 5PM JUNE, JULY, AUGUST
ADULTS 12-61 $9.50, KIDS 6-11 $7.00, 62 + $8.50, UNDER FIVE FREE