I have been wanting to go to the Oregon Zoo for more than 2 years to see Baby Samudra, and I finally made it.
Samudra is the son of Rose Tu and Tusko and came into the world with a very violent birth.  Much to the horror of all the Portlanders watching on TV, his mother kicked him just seconds after birth, forcing Zookeepers to separate mother and son.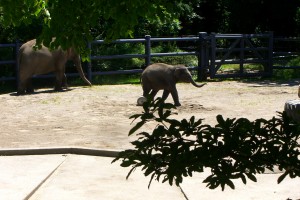 After a few days, they were reunited and continue to live together.  Check out this absolutely adorable video of him playing: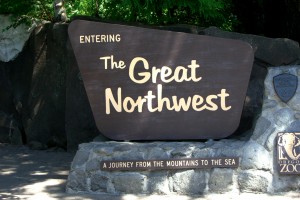 One of my favorite parts of the zoo is the Great Northwest, an exhibit that focuses on animals that live here in Oregon.  Bears, bald eagles, otters (my favorite) and cougars.
We were there on a warm Wednesday around noon and saw a lot of animals, far more than I expected.  Some highlights, polar bears playing in the water, two sun bears wrestling and bald eagles flying around their enclosure.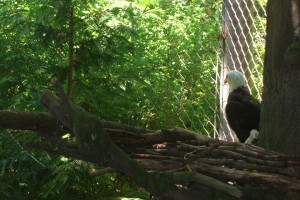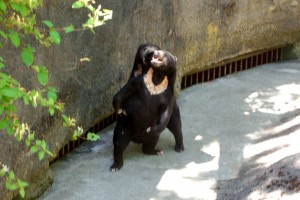 The place was very busy, but I never felt too crowded, they have done a really nice job setting up the exhibits so there is a natural flow from one to the next, really keeps the people moving.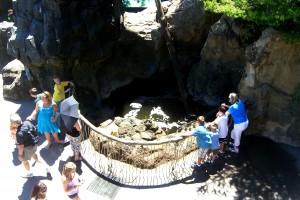 As usual, I had to rush off to work, so I did not get to see the  entire zoo.  On my next visit I'll be sure to save at least 3 hours to see everything.   I also want to ride the zoo train that takes you to the International Rose Test Gardens and back.
OPEN EVERYDAY EXCEPT CHRISTMAS
SUMMER HOURS: 8AM-6PM          WINTER HOURS: 9AM-4PM
ADULTS $10.50  KIDS $7.50
SECOND TUESDAY OF THE MONTH: $4 PER PERSON!!!!