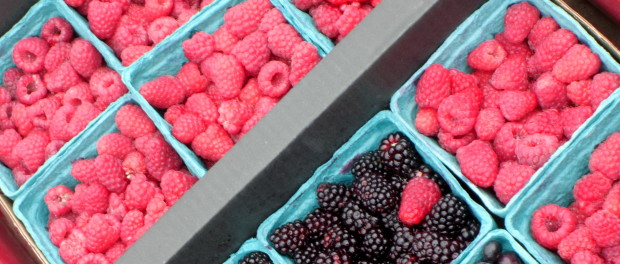 Kruger's Farms on Sauvie Island is by far one of my favorite places to visit each summer. A real working farm, that opens itself up each day in the summer for the public to come pick produce, shop in their store and just generally enjoy the beauty of the the land.
Only 20 minutes from downtown Portland, it's easy to visit on a weekend or even after work (or before work in my case). I love to go berry picking (strawberries, raspberries, blueberries and blackberries) early in the summer and flower and pumpkin picking at the end of the summer.
They also have a farm store where you can buy pre-picked produce, but come on… if that's all you want, go to the farmers market by your house.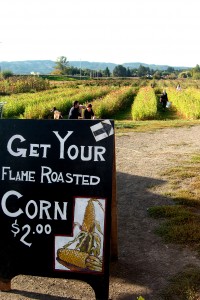 Kruger's Farm is not the only farm on the island, there are many others some of my friends claim have better produce, but I like Kruger for all the extras. On a weekend afternoon they serve food, roasted corn, apple cider donuts, caramel apples and Captured By Porches brewery brings out a little bus and they serve you beer in mason jars!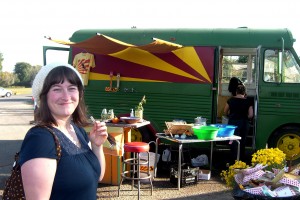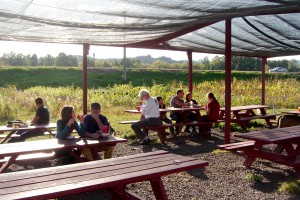 Thursday nights they host "Farm Tunes" and the place fills up with people and kids who come to eat drink and be merry out in the country. You can find the full schedule here (scroll down half a page). It's $10 a car to get in, so load them up!
One side note about Kruger's Farm: They are currently engaged in a nasty legal battle with Multnomah County and the surrounding farms regarding land use, particularly involving weddings on the farm. You can read about it at Farmer Don's Blog and here. Personally, I believe he's being singled out and I want to continue supporting his efforts. I hope you will too.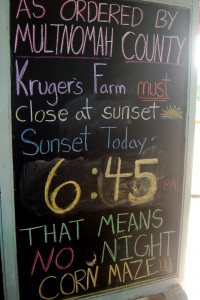 EVERYDAY 9AM- SUNSET
17100 SAUVIE ISLAND ROAD, (503) 621-3489
BASICA DIRECTIONS: HIGHWAY 30 TO SAUVIE ISLAND BRIDGE- CROSS THE BRIDGE- GO STRAIGHT 1.5 MILES THEY ARE ON THE RIGHT.