Right now, I am obsessed with berries.  If I could, I would ONLY eat blueberries, raspberries, marrionberries and cherrys.  So I've been buying and picking a lot of them.  On my last outing, I went to Kruger  Farms on Sauvie Island.  I still love that place, but this weekend I discovered a new berry picking spot that is even better: Columbia Farms.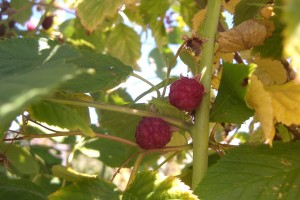 It does not have all the bells and whistles that Kruger has.  There is no microbrew stand, no wood fired pizza and no corn maze and it's a couple miles further out on Sauvie Island, but the berries are excellent.
To get there go over the Sauvie Island Bridge then instead of going straight, take a left and wrap around under the bridge, then follow Gillihan Road for 4.8 miles to Columbia Farms on the right.  Drive in to the big barn, check in and get a map of the best places to pick.  They do not provide picking flats, so bring you're own bowls or baskets (they will weigh them ahead of time) or you can buy the cardboard ones there for a couple bucks.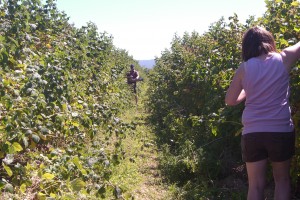 Three of us picked for about 2 hours and each came home with a flat or 12 pints of berries.  They all weighed around 7 pounds and cost us each $13.  We had a great time chatting away while we picked, but it was HOT.  Bring water.
SAUVIE ISLAND- 4.8 MILES FROM THE BRIDGE ON GILLIHAN ROAD
OPEN JUNE & JULY TUESDAY-SUNDAY 9AM-5PM
CLOSED IN AUGUST