Cheap. Fast. Healthy.
One of my favorite lunches in Portland is The Whole Bowl.  It's were I turn when I need something fast, healthy and happen to have cash in my wallet (sorry folks, no debit cards).
It's a simple but flavorful meal, brown rice, red & black beans, avocado, salsa, sour cream, black olives, Tillamook cheddar, cilantro and a secret sauce they call Tali Sauce.  It comes in two sizes: the big bowl ($5.50) & Bambino Bowl ($5.00).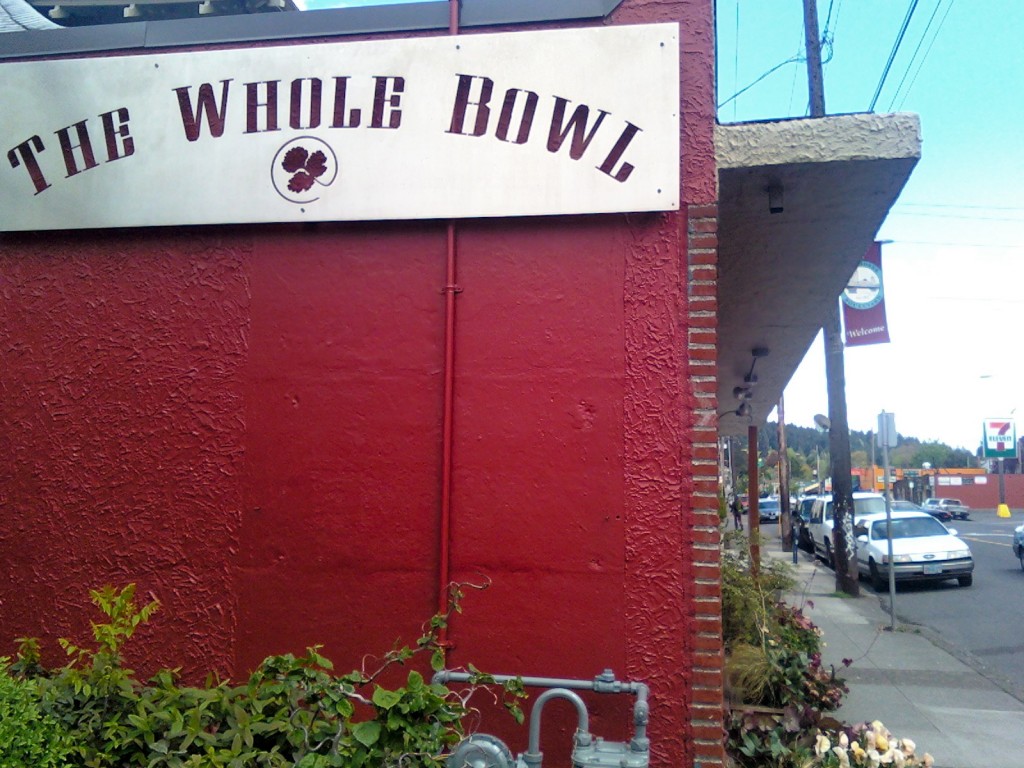 There are 3 locations around town, one with indoor seating on SE 44th & Hawthorne and two Food Carts in downtown.    On my last visit they were also selling cookies from the super cute bakery Two Tarts.
The Whole Bowl
4411 SE Hawthorne — Monday-Saturday 11:30am-7pm
SW9th & Alder — Monday-Friday 11am-3pm
1100 NW Glisan (Pearl District) — Tuesday-Friday 11ish-2:30ish