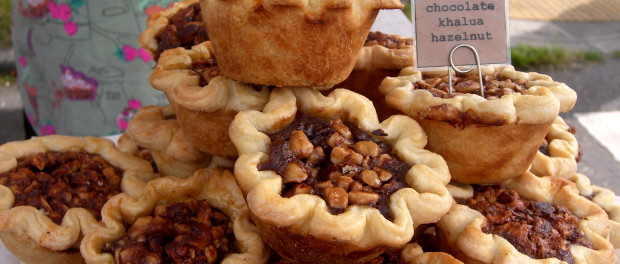 5/14 UPDATE: PIE SPOT HAS GONE BRICK AND MORTAR!  I'VE WRITTEN ABOUT THEM HERE AND IN MY  5  PORTLAND PLACES TO EAT PIE POST.
Miniature pies spreading their way across Portland.  See if you can find a Pie Spot Pie.  A great little company that has shed the usual business model and gone store-less.  Baking and catering top-notch mini pies to local bars, coffee shops and farmers markets.  I ran into them at the Albert Art Hop on Saturday.  But my first pie was at at Victory Bar on Division and I'll never forget it. They cater all over town including hot spots like  Bunk Sandwiches, Pine State Biscuits, and some Stumptown location.
So shut your pie hole and go get yourself a Pie Spot pie!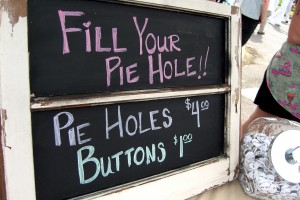 For a complete list of all their locations visit their website: Pie Spot.