The name told me it was going to be awesome, but this (relatively) new sandwich shop, blew us away.  Meat Cheese Bread.
They have their priorities in order.  It's a small place, that was busy on a Friday afternoon, but we really only waited in line for 5 minutes and 10 for our food.  There was a constant stream of to-go orders walking out the door.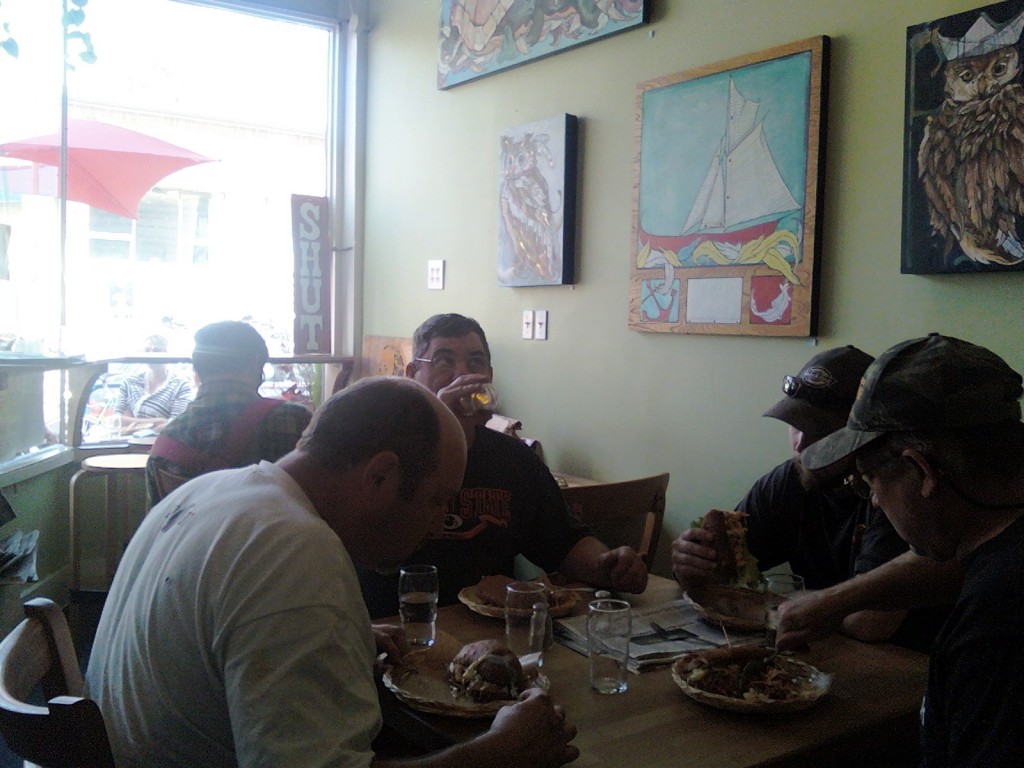 I ordered the Park Kitchen, a steak and blue cheese sandwich.  Jacob got the Egg Salad, which came on a croissant.  Inside there are about 5-6 tables and a little bit of cramped counter space, where we would have had to sit, had it not been a nice day out. We snagged a sidewalk table.
The food was beautiful.  The crossiant looked especially delicious.  The roll on my sandwich looked like it would be tough and chewy but it was soft, tender and easy to eat.  Jacob didn't say a word until his sandwich was gone, then declared "That was awesome!" and reached for a bite of mine.
We will visit again.  They had a nice selection of cookies and cookie bars, I'd like to try next time, as well as the BLB, Bacon, Lettuce, Beet.  In other reviews I've heard that the Wedge salad  is fantastic, so I might try that too.  And did I mention they serve breakfast?!?
One note:  this being Portland, they do have vegetarian options, but vegans would probably be hard pressed to find much more than a mixed salad.
VISIT MEAT CHEESE BREAD
SE 14TH & STARK (1406 SE STARK)
7AM-8PM DAILY