Looking for a nice EASY hike to enjoy the beauty of the Columbia River Gorge?
Then don't do Dog Mountain.  This one is a doozy.  It's a calf burning, sweat inducing, quad killing beast, and that's just on the way up.  On the way down is just as hard, but this time on the knees, hips and ankles.  You've been warned… now go hit the trail.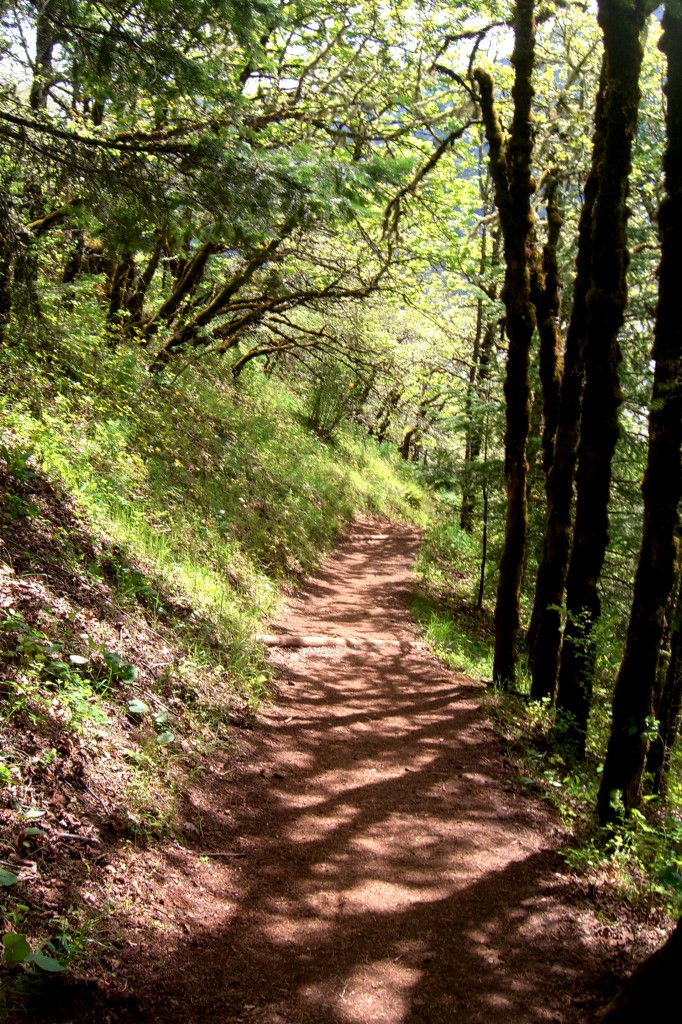 You'll find the trail head on the Washington (North) side of the Columbia River Gorge on Highway 14.  Take I-84 out of Portland, cross the Bridge of the Gods toll bridge ($1) then turn right (east).  The trailhead is at milepost 53.  The day pass costs $5, so make sure you have change or a check.
From the parking lot, head to the right, pass some picnic tables and bathrooms  and you're on your way.  In this hiker's opinion, the first mile of the hike is the steepest of the whole hike, so don't let it scare you, it will get (a little) easier.  Eventually you will get to a junction and you have a choice:  Less Difficult or More Difficult.
We choose more difficult.  DON'T MAKE THE SAME MISTAKE! It is shorter, but much less pretty.  The less difficult trail is less steep, has more wildflowers and a couple beautiful vistas of the Gorge.  In fact, if you don't want to push all the way to the summit, the first viewpoint will still leave you a very happy hiker.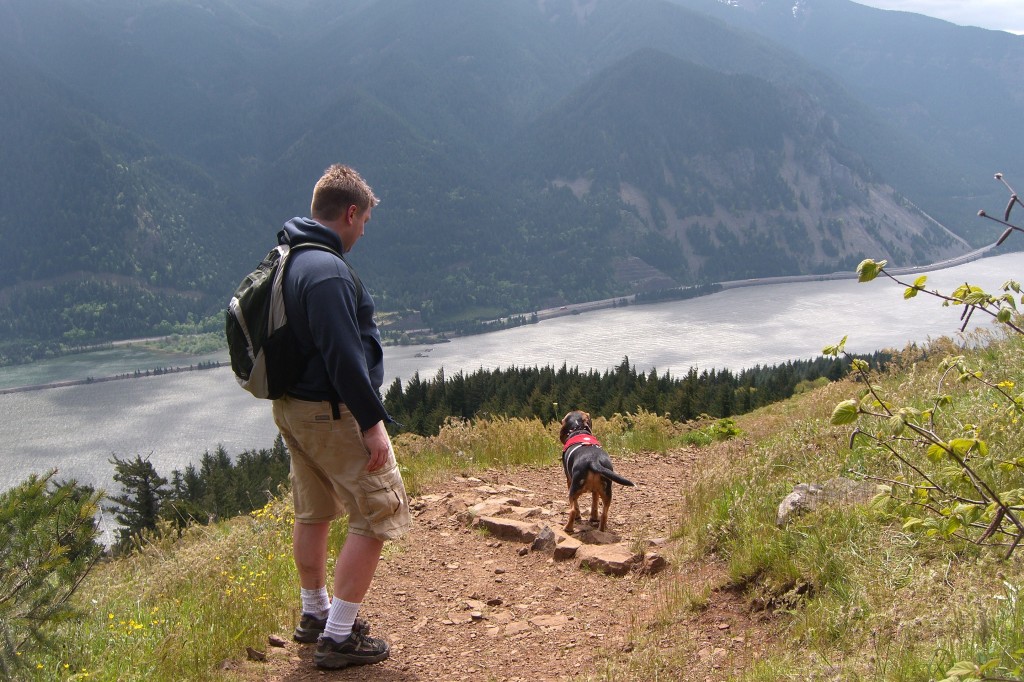 Eventually you will come to the top junction of the easy/hard trails.  From there continue up for another half mile, where you have yet another decision to make.  Cut across the beautiful but exposed meadow, or take a longer sheltered route through the trees.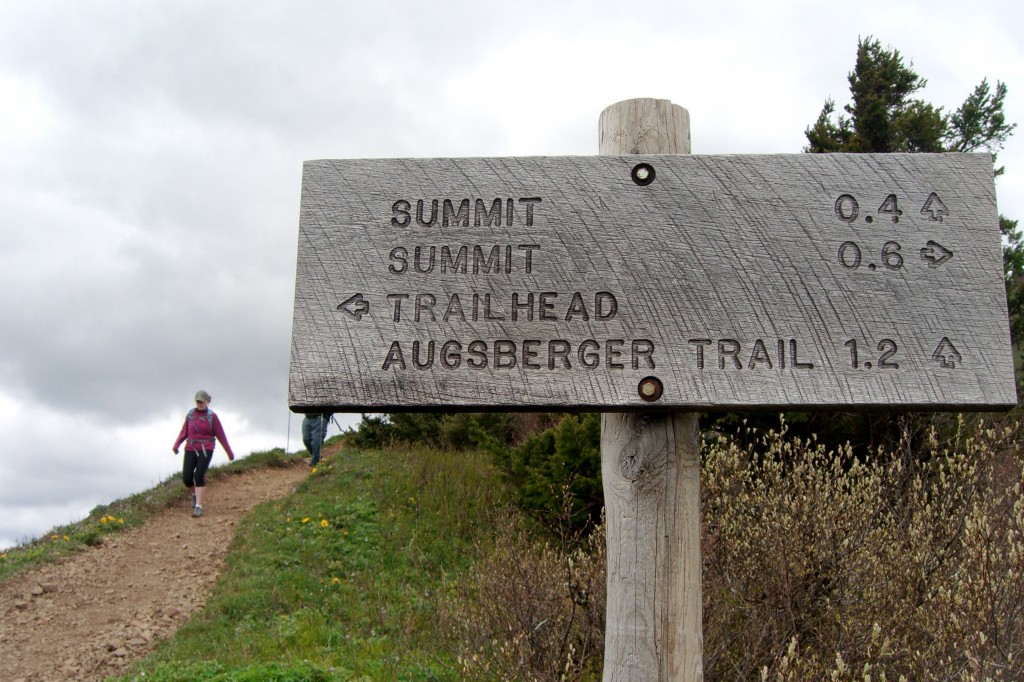 Did I mention it can be windy in the gorge?  REALLY WINDY.  We decided to go up and down on the longer, less exposed trail because we were already pretty cold.   It was kind of hazy and over cast when we made it to the top so the view wasn't that impressive, but the previous time I was up, we could see Mt. Hood and Mt. St. Helen's, plus Mt. Adams from the opposite side!
After scarfing down a sandwich we headed down and out of the wind.  Take your time going down, it's nearly as tough as going up.  Very hard on your joints, but the flowers are pretty.
Final Notes:
Bring a big bottle of water.  A wind breaker would be a really good idea even on a nice day.  Lunch or snack for the top.
Distance: 6.9 Miles
Elevation Gain: 2800 feet.
For more detailed information, this book is great, and this website was helpful to me.
Happy Trails!