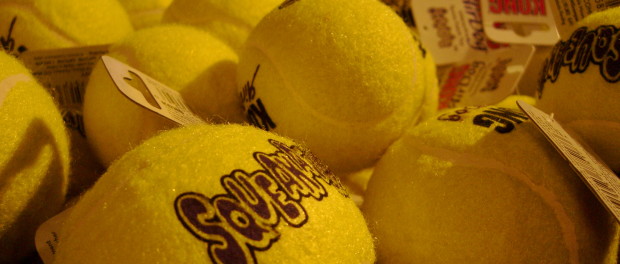 There is a lot of love in our house for the Green Dog Pet Supply.  Lots of love.  So much love that we visit about twice a week.  Or I should say, DRAGGED there twice a week by this guy: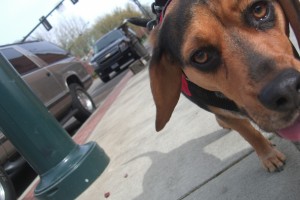 He loves it because every time we walk in he's greeted by name, "Spike!", lots of petting and some treats.  I like it for a number of different reasons.  The people who own it are truly passionate about providing high quality, enviornmentaly friendly pet food, toys and supplies.
I recently got an e-mail from them, informing customers they were discontinuing a line of dog food because the company had been sold to a large mainstream dog food company and they feared the quality would go down.  That is what I call looking out for the customer, you don't see that very often any more.
They have given me great advice about food, treats, training and even flea control, plus they occasionally use their e-mail newsletter to inform the neighborhood about doggy illness outbreaks.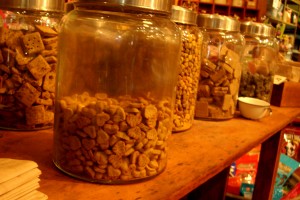 We used to buy our Wellness dog food at Petco, because I ASSUMED that it would be cheaper, but guess what? It's the same price!  I have not compared other brands, but I would gather that prices are at least very close.
One troublesome thing about Green Dog, is that they are set off the road. The owners told me they frequently have people who have lived in the neighborhood come come in and say they never knew they were there.  So at the beginning of July 2010, they are moving, just three blocks down, to a much bigger location.
GREEN DOG PET SUPPLY
HOURS: TUES-FRI 10AM-7PM, SAT 10AM-6PM, SUN 10AM-5PM, CLOSED MONDAY
4605 NE FREMONT, FREMONT COMMONS BUILDING
503-528-1800