Find out what Portland's first Latin Marketplace has to offer. Hint… churros.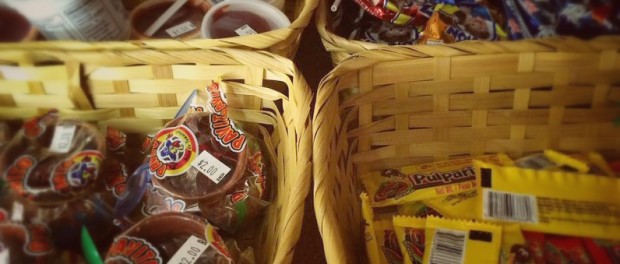 I love to travel. It is my number one goal in life, but with a baby and only one income right now, it's on the back burner. Unfortunately, the wanderlust persists. Taking day trips helps. There's so much of Oregon and Washington I haven't seen, but one of the best ways to cure my travel bug, although temporarily, is eating. I go to places like Fubon and Uwajimaya, or the Dutch American Market, or Spring Restaurant for a little faux travel. And now, the Portland Mercado.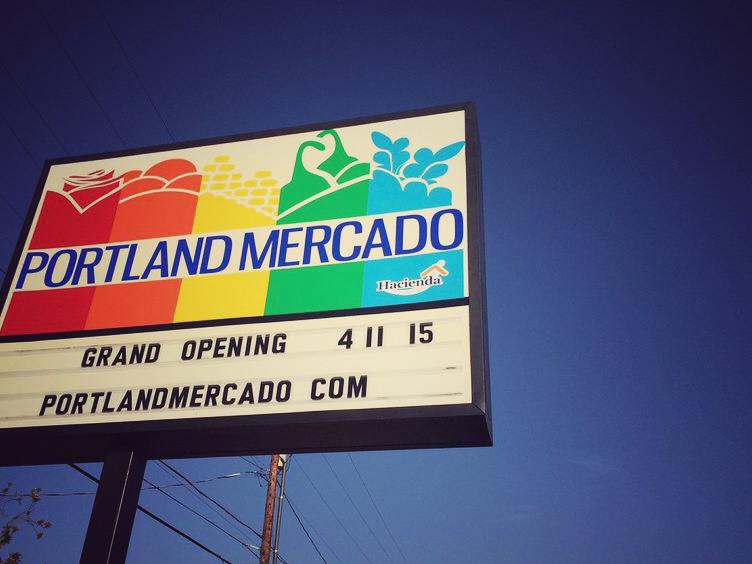 The Portland Mercado just opened up on SE 72nd & Foster. The bright rainbow colored building is hard to miss. It's the first Latino public market in Portland and it has a lot going on. First of all, the big draw is the food carts. There are 8 of them and they all have a different type of cuisine: Oaxacan, Columbian, Cuban, Argentinian, Algerian, Mexican and Salvadorian. It felt so crowded on Saturday night when we stopped for dinner, but the man at the Cuban cart told me that it was nothing compared to the crowds earlier. So beware, this place is busy! We had some delicious meat with chimichurri sauce and a side of rice and beans. For dessert… a handmade churro from the little cart around the corner. It's only a dollar, how can you afford NOT to have one?!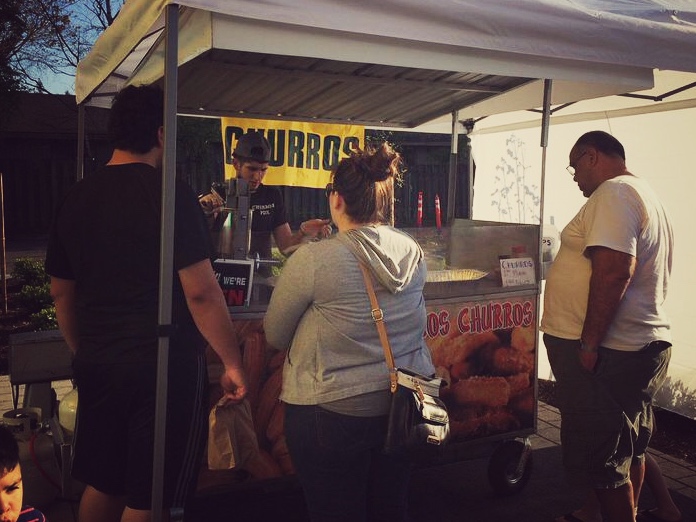 Inside the building is a beer and wine shop, smoothie bar, coffee shop, grocery, meat counter and a chorizo maker plus my favorite… a pinata and candy shop. We bought a little selection of candies including something called a "tamarind burrito", it was sweet, spicy, sour and we could only choke down half of it. Not only is there a lot of retail space, but there are some services in the building as well, including an incubator that offers kitchen space to businesses just starting out.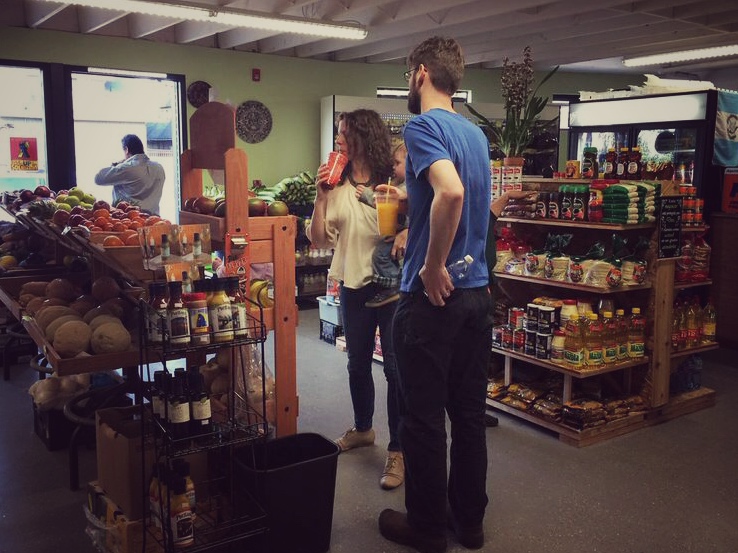 So if you're in the neighborhood I really suggest stopping to check the place out. It is very family friendly, we were among many families with babies in tow and kids were all over the place. The 21+ patio at the bar looked like a great spot to enjoy a drink and do some people watching. The food carts are covered so the rain or heat shouldn't stop you. It's definitely not the same as traveling to a beautiful latin destination but for me, it eases my wanderlust, if just for a while.
PORTLAND MERCADO
7238 SE FOSTER
9AM-9PM EVERYDAY