A visit to the only Frank Lloyd Wright house in Oregon.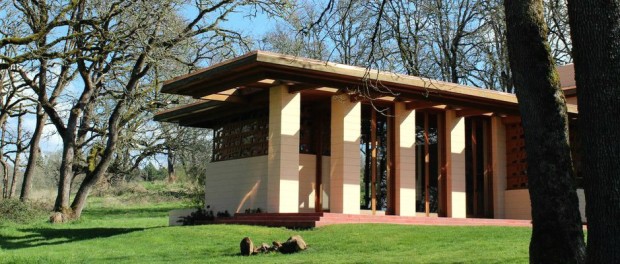 There is only one building designed by Frank Lloyd Wright in the entire state of Oregon, and it was nearly torn down! Late in his career he built a home for the Gordon family in the little community south of Wilsonville called Charbonneau. The Willamette River was just outside the window and it was a beautiful space. But over the years, the couple passed on and the home fell into disrepair. New owners bought the land and were on the verge of tearing it down, when the Wright Foundation stepped in to save it. In just three months came to Oregon, dismantled the home and moved it to it's new location at the Oregon Garden. It was reassembled, restored and turned into a museum open to the public.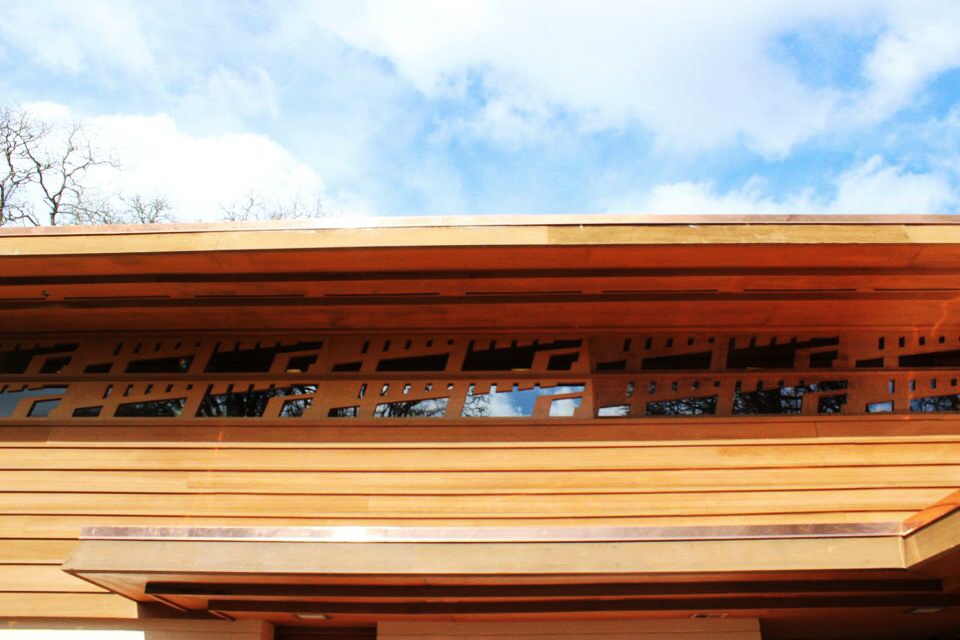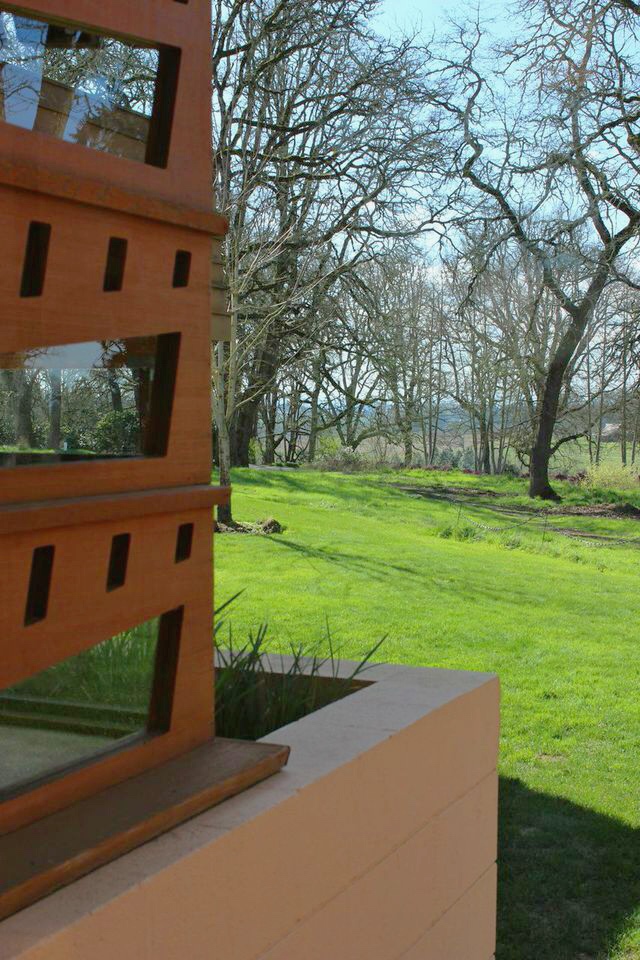 I'm on a quest to find activities I can do with a baby, so my parents, Brigitte and I headed down to check it out. (Side note: It did not go well with the baby, she started screaming and my Dad has to take her outside for abut 20 minutes to calm her down. Wright homes have great acoustics!) The tour is a little spendy at $15 per person but there are discounts for AAA members, seniors and kids. Despite the price, I thought it was totally worth the money. This was the first time I've been in a Frank Lloyd Wright building. I am officially a fan and plan to seek out more of his work as I travel.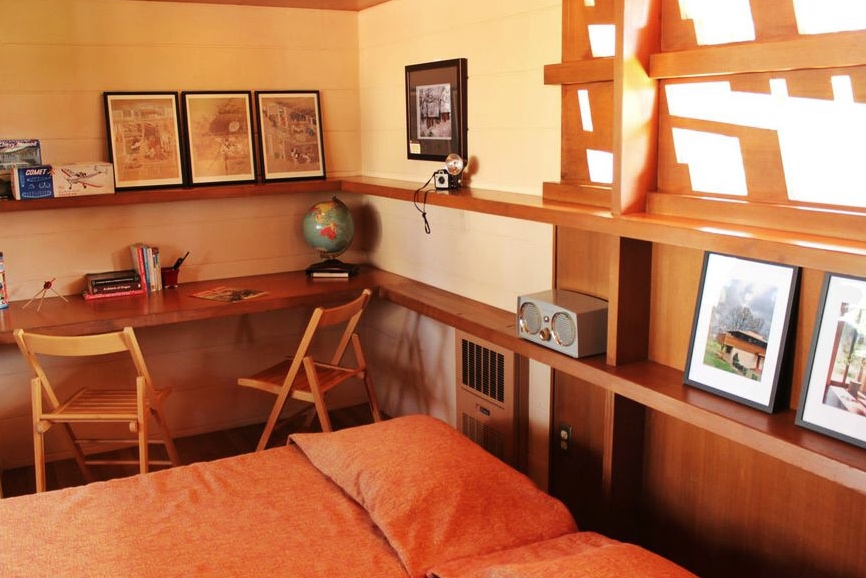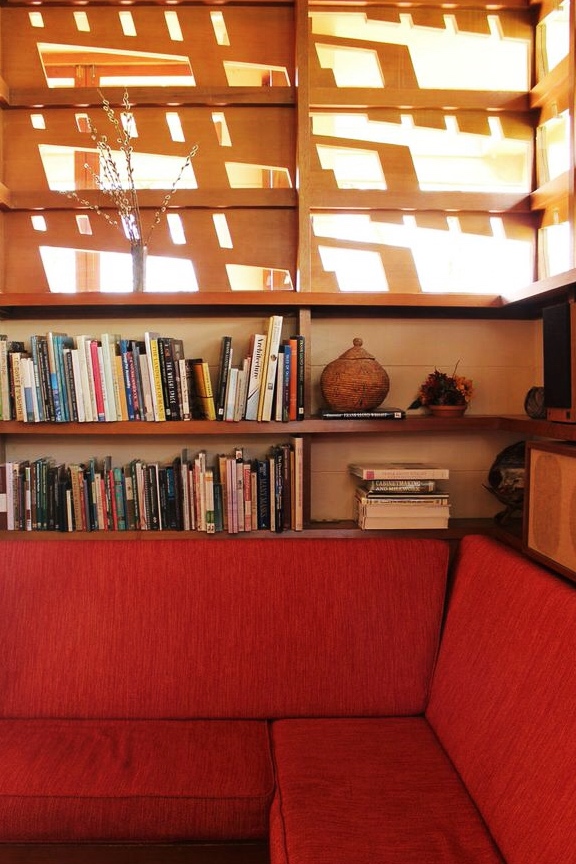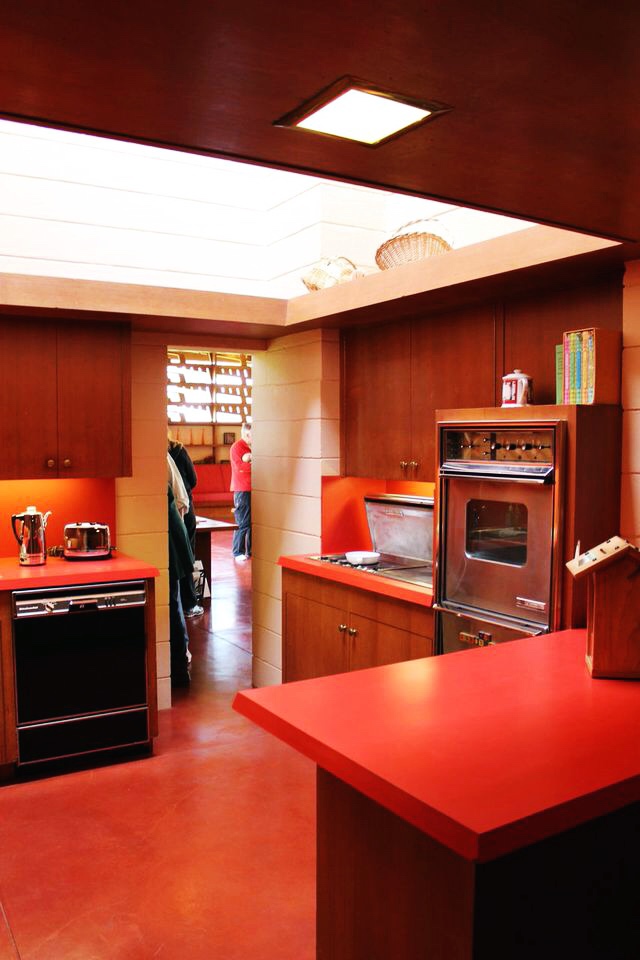 The tour about an hour, guided by a very knowledgeable docent, and you learn a LOT. I'm not going to try to recite it back to you, go on the tour yourself! But I was so really taken with the way he turned some common features of the American home on it's head, like small dining spaces, small bedrooms and small entry ways. I love the way he blurs the line between the home and nature. I wish more spaces did that. Why do we feel the need to live in a box?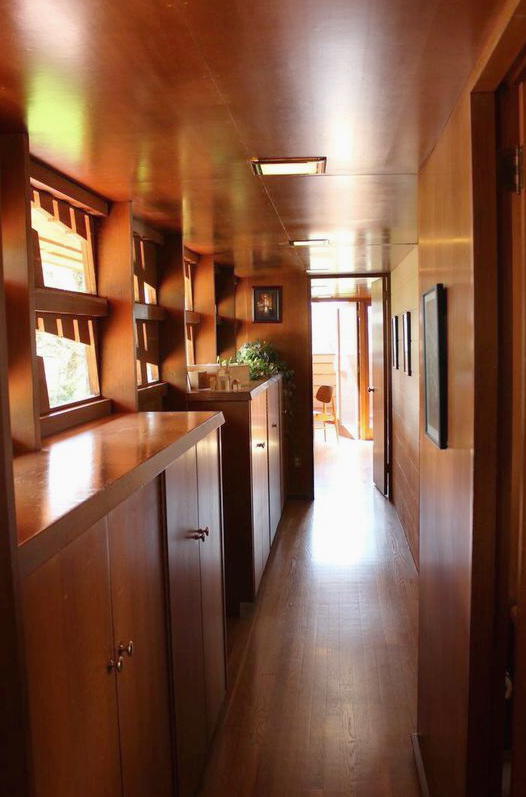 If you love art or architecture this is a must-see. It's just outside of Silverton, Oregon and it's a beautiful drive. You need to call and make reservations to tour The Gordon House, but it's no problem to stop in at the Oregon Garden too.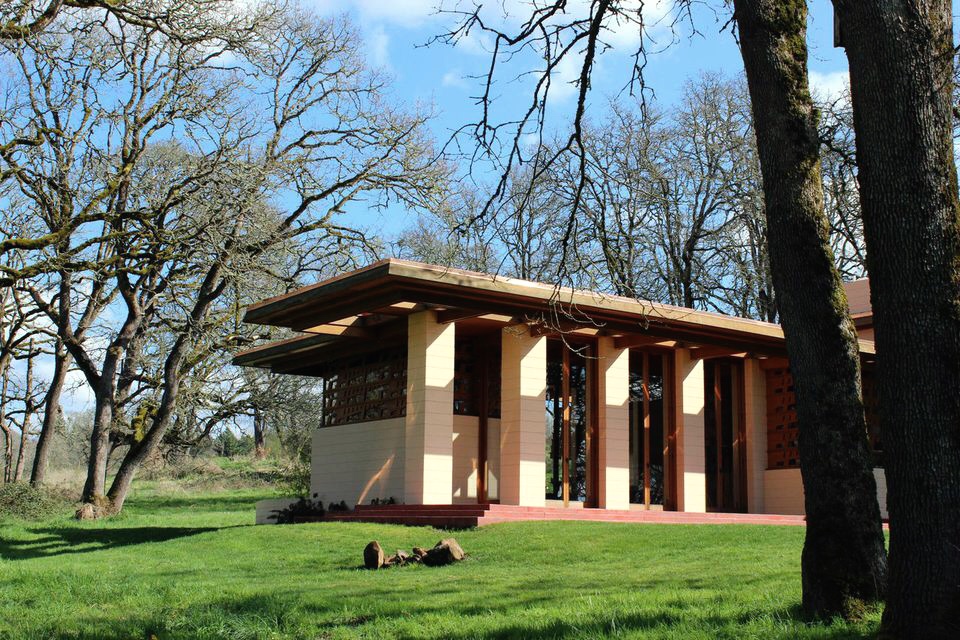 THE GORDON HOUSE
869 W MAIN STREET, SILVERTON, OREGON
RESERVATIONS: 503-874-6006