Earlier this week I had the chance to get out of the house for a while thanks to a very generous grandmother who loves babysitting. I wanted to use the opportunity to get a little writing done, so it was off to a coffee shop. Fellow local bloggers, Local Haven and Naturally Family, tipped me off to Good Coffee with some beautiful photos on Instagram.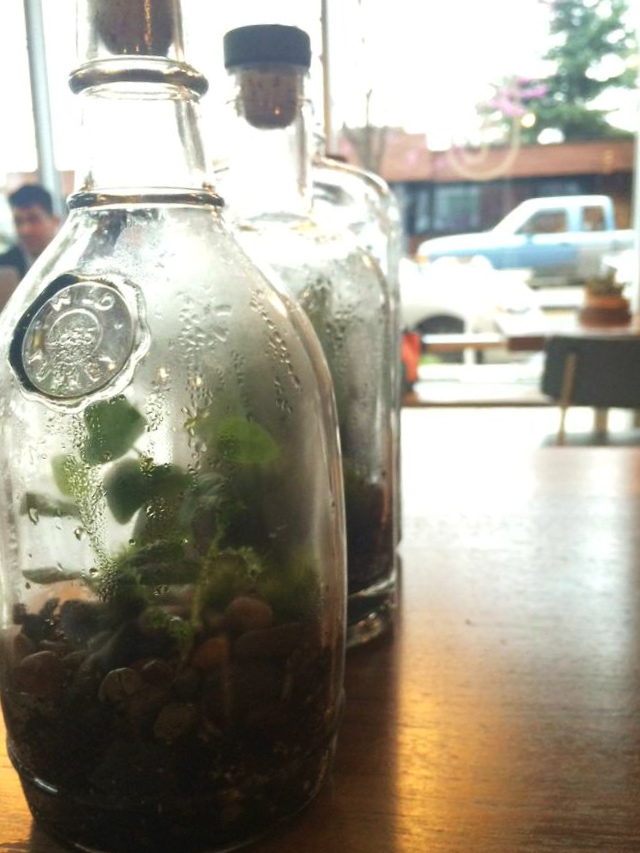 It did not disappoint. The inside is beautiful and airy with succulent plants everywhere. Terrariums are totally having a moment right now. I was really charmed by the repeated honeycomb motif on the signs, counter and tiles. It was raining the afternoon I was there but there is also outdoor seating and a garage door for warm days. I had no problem finding a table, but had to move to a counter to plug in my computer. Everything inside was just lovely, but the coffee and service are what really stood out.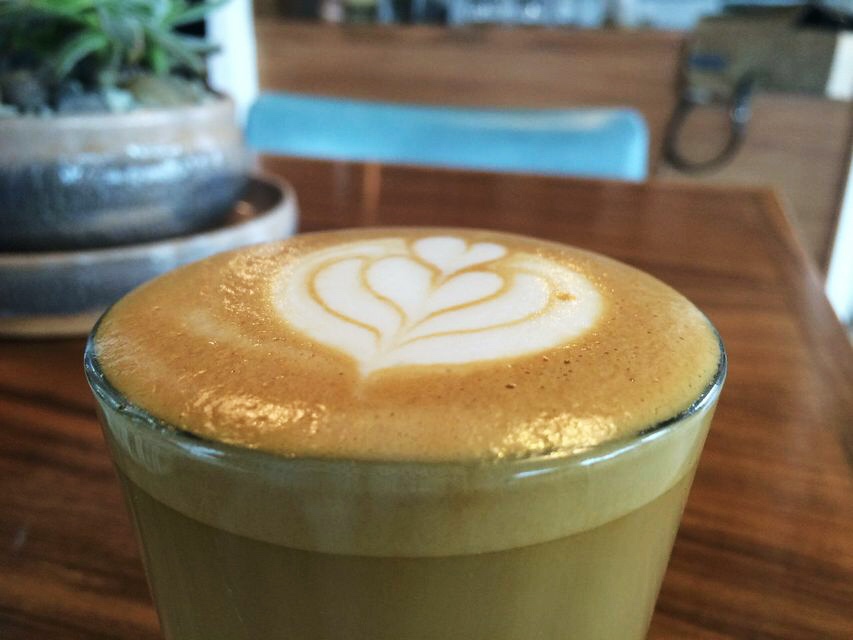 I tried my first cortado here, and it was so smooth. It was made with coffee from Heart Coffee Roasters here in town. The staff tell me they serve Heart and Coava at this location and different roasters at their SE 12th shop. I loved the cortado, but it went down a little too fast since I was hanging out for about an hour. On my way out I grabbed a Chai Latte to go and wow! That was one of the best I've ever had. It's rare that I find one spicy enough for me. Perfect.
Most importantly, the service was exemplary. They were very helpful and welcoming when I walked in, answered my questions and even brought a glass of water to may table when they saw I had finished my cortado. Having gone through barista training at Starbucks (Say what you will about their coffee, they do have excellent customer service and speed.) I'm very sensitive to service in coffee shops. Some places make me cringe, but not this one, they get it right.
This was a great afternoon out for me. If the shop was a little closer to home I'd go here all the time. They live up to the name, Good Coffee, and it's a great business.
GOOD COFFEE
4747 SE DIVISION & 1150 SE 12TH
SEE WEBSITE FOR HOURS BUT GENERALLY 7AM-7PM