Lots of stores, hidden inside one big store. Pop up shopping! Check it out.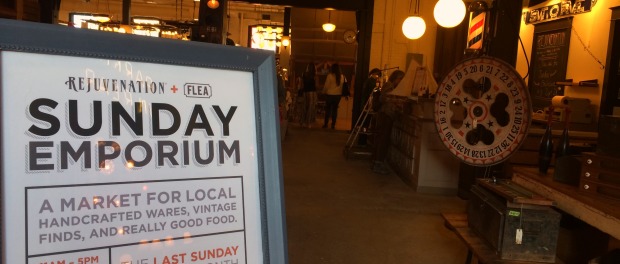 I stumbled upon a cool event a few weeks ago, a little pop-up market inside Rejuvenation Hardware.  It's called Sunday Emporium and it's put on in association with Portland Flea, which I've written about before.  The last Sunday of every month a handful of local artisans, about 9, set up their wares inside the store.  It's kind of cool because it's mixed in with all the regular Rejuvenation merchandise, so at first, I wasn't really sure what was Sunday Emporium and what was their regular stuff!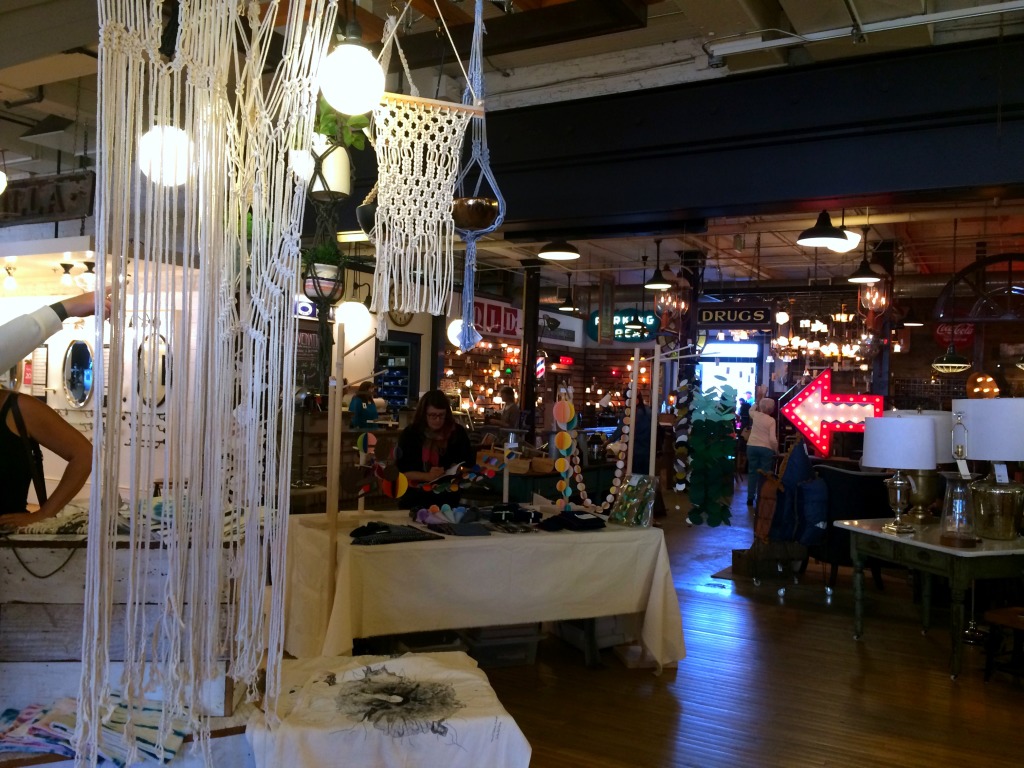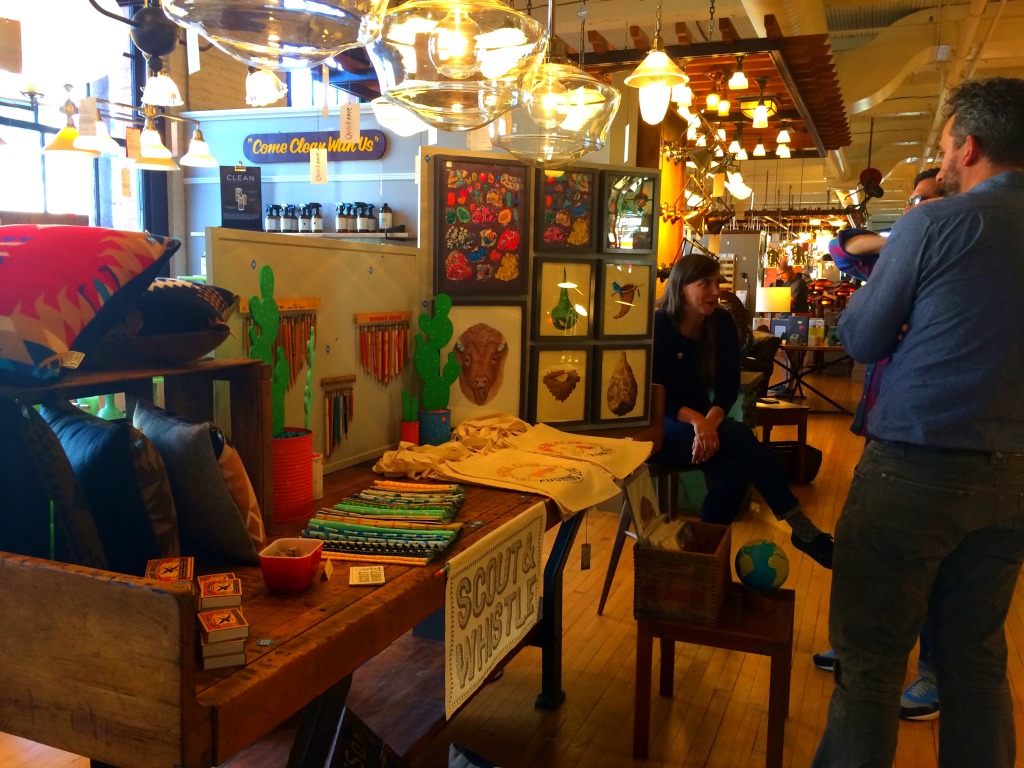 There were a bunch of fun things I would have loved to buy, but I ended up walking out with an adorable little blue bud vase.  There were a few paintings and a few other pieces of pottery that were amazing, but a little out of my budget that day.  There's not a ton to see, but if you're in the neighborhood (off of SE Grand) it's worth a stop in.  Plus it's always fun to check out Rejuvenation's stuff.  A little spendy, but it always gets me thinking about fun ways to improve my home.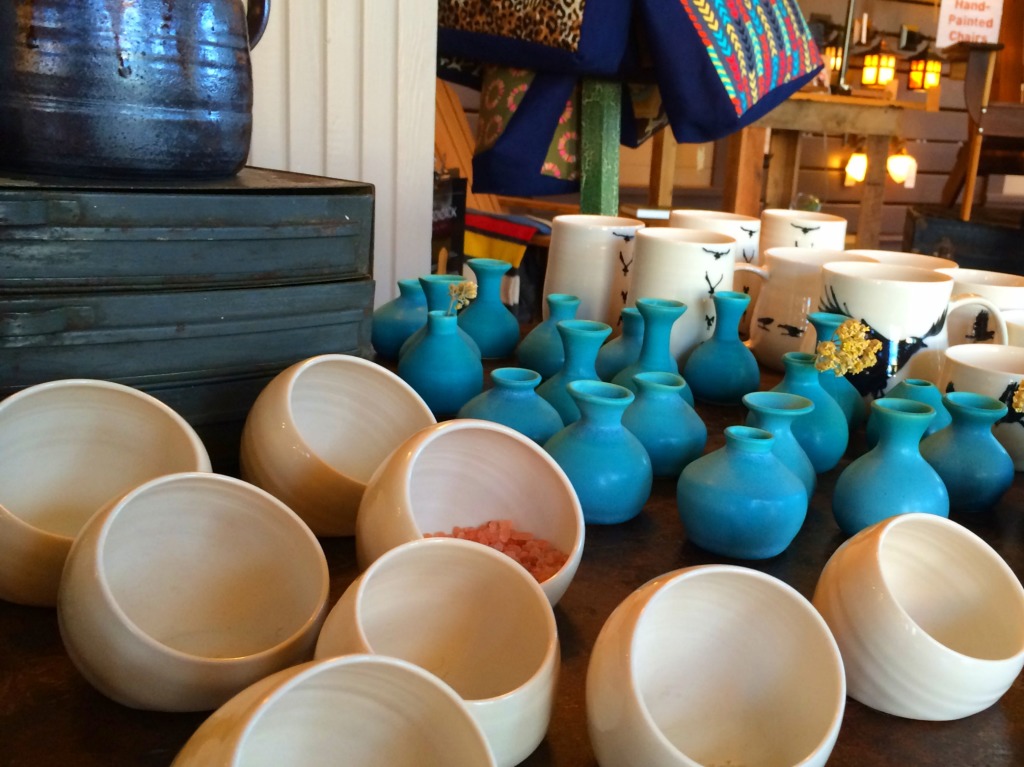 SUNDAY EMPORIUM
REJUVENATION HARDWARE
1100 SE GRAND AVE
LAST SUNDAY OF EVERY MONTH