The next level of corn-mazing. Go to a party inside the corn, with live music, outdoor movies and microbrews.
Pretty much every farm around Portland has a corn maze these days.  Many of them are haunted at night, but Kruger Farm on Sauvie Island does things a little different, they have an all-ages party.  But the trick is…you have to find it!  It's not hard though… just follow the bluegrass music.  That's right, each Friday and Saturday they set up a party INSIDE the maze.  They have live bands, beer from Captured with Porches, fire pits, fire dancers, and good stuff to eat.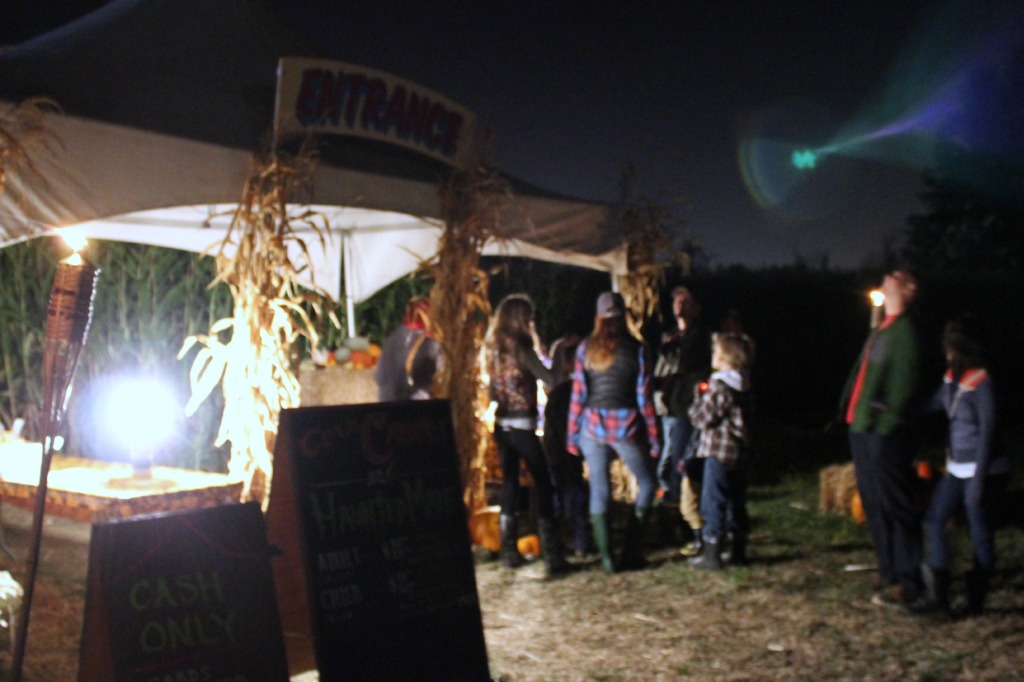 And as an added challenge, there's an outdoor movie theater in the far reaches of the maze, so you might spend sometime wandering the corn in the dark, following the sounds of old Twilight Zone episodes.  This was my favorite spot, it's hidden away and kind of romantic.  I could have easily sat there through an entire episode.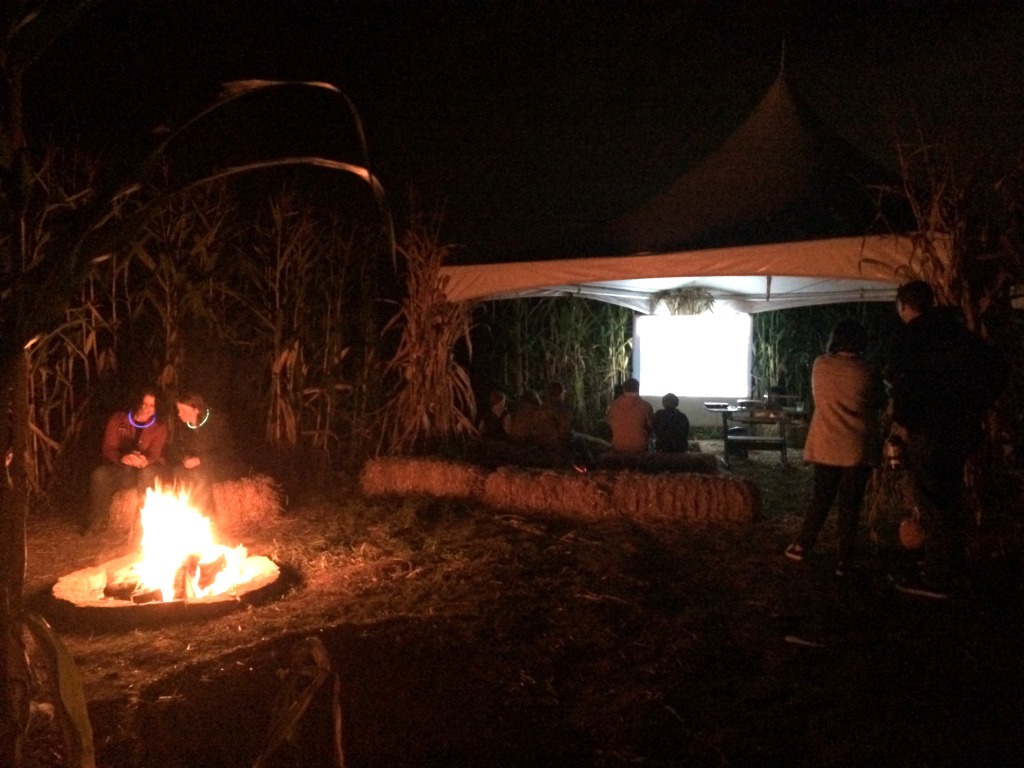 The cabaret costs $10 for adults to get in, but for an additional $5 you can hitch a ride on the tractor and head out to a separate haunted maze.  (Kruger now has one too).  I didn't go myself, but the rest of my group did and they all said it was worth the money.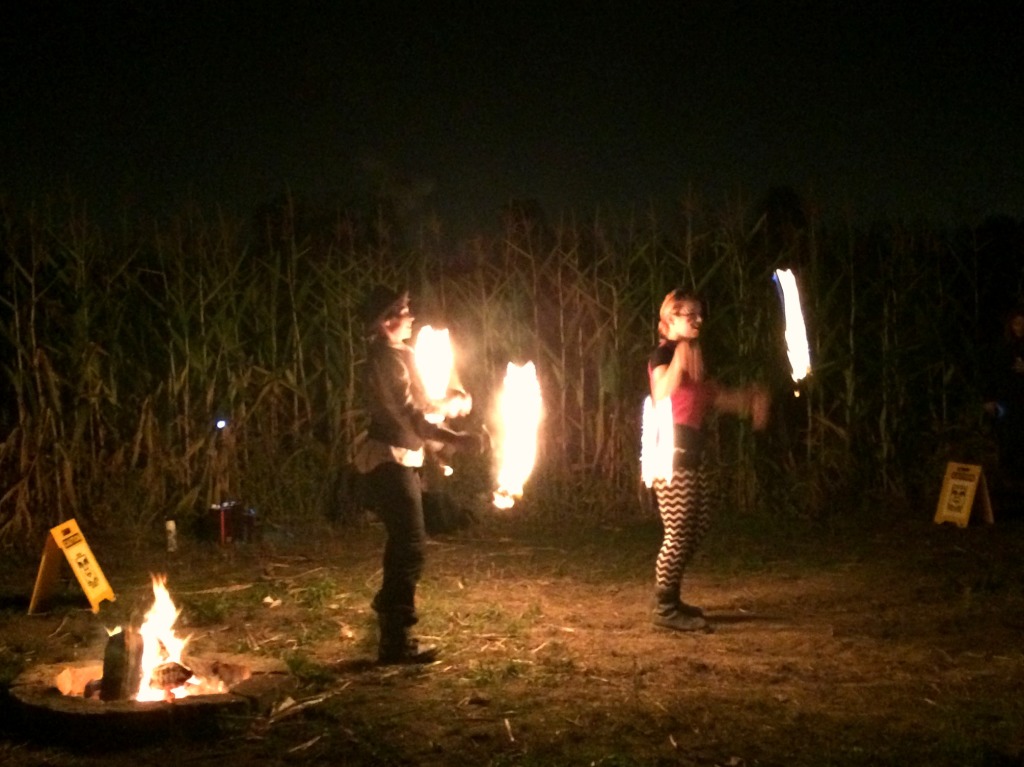 This is the second year I've been to this event and I'm hoping they keep it up.  It is really a wonderful way to spend a autumn evening. Everyone from the toddlers to the 80 year olds dancing to the band were loving it.  If you are looking for something fun to do this October, I highly recommend this.  Be prepared for muddy shoes and walking in the dark.
KRUGER'S FARM CORN MAZE CABARET
FRIDAYS & SATURDAYS IN OCTOBER, 6-10PM
$10 ADULTS, $5 CHILDREN 5-12, KIDS 4 AND UNDER FREE