I begin a quest to find the Portland's best dessert spots. First stop, one of the best cuban restaurants in town.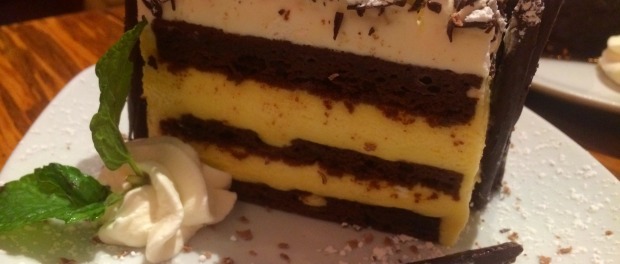 There are a lot of things you are not supposed to eat and drink when pregnant.  I've come to terms (mostly) with giving up alcohol and  I've (mostly) given up caffeine.  Which was tough at first but feels liberating now.  I was terrified that I would get gestational diabetes, and would be forced to give up bread.  That would have depressed me.  But luckily my tests came back fine, and I'm in the clear.  The nursery is well underway,  friends have planned two showers for me and I have 3 more months to enjoy life sans child.  So I've decided to celebrate with dessert!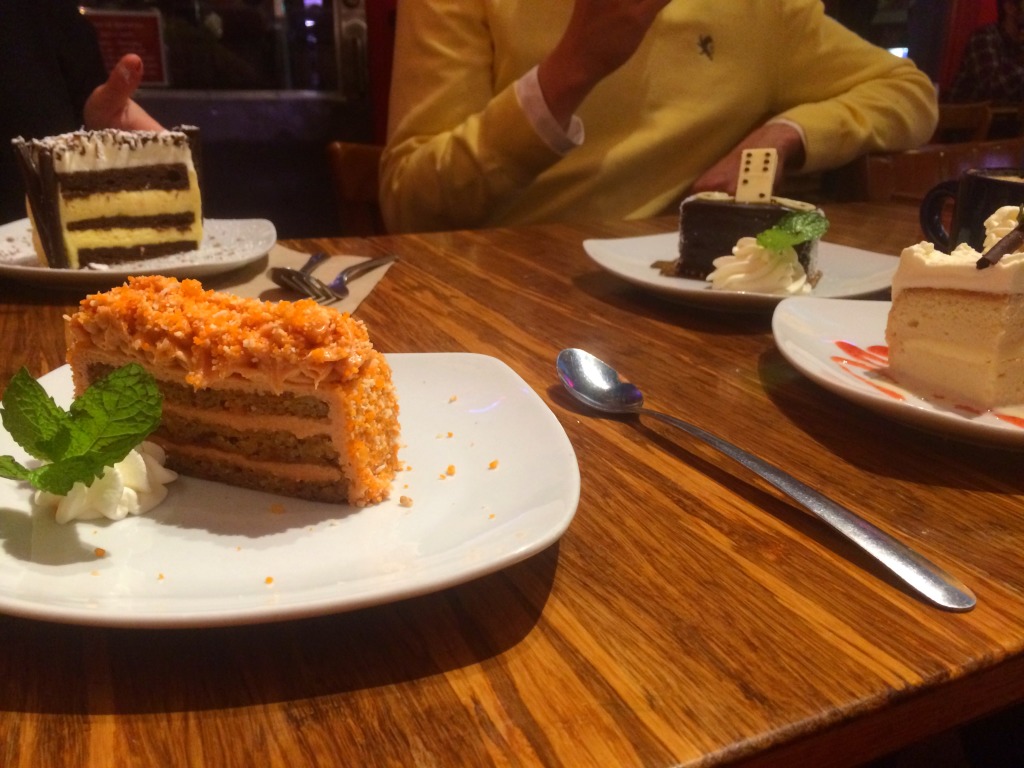 You know what's crazy?   There are surprisingly few places to go (at night) for dessert.  During the day there are dozens of bakeries, cupcake shops and coffeehouses open.  But at night, the pickings are slim.  I'm talking cake here, people. Where can I get cake at night? So I've decided that over the next three months I'm going in search of Portland's best dessert spots.  And I'm starting at Pambiche!  Portland's favorite Cuban restaurant also has a totally kick ass dessert case.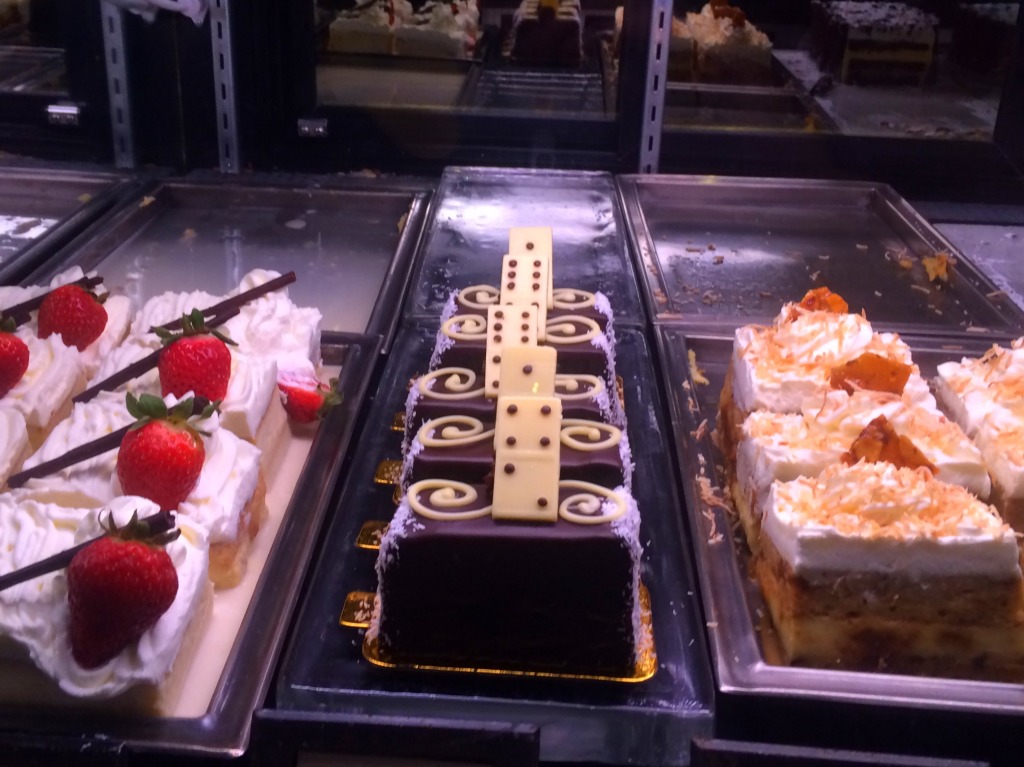 The best part of their sweets is the unexpected tropical flavors.  Would you ever consider pairing chocolate and guava?  I sure wouldn't, but it is fantastic! Four of us went for dessert and coffee before closing this weekend.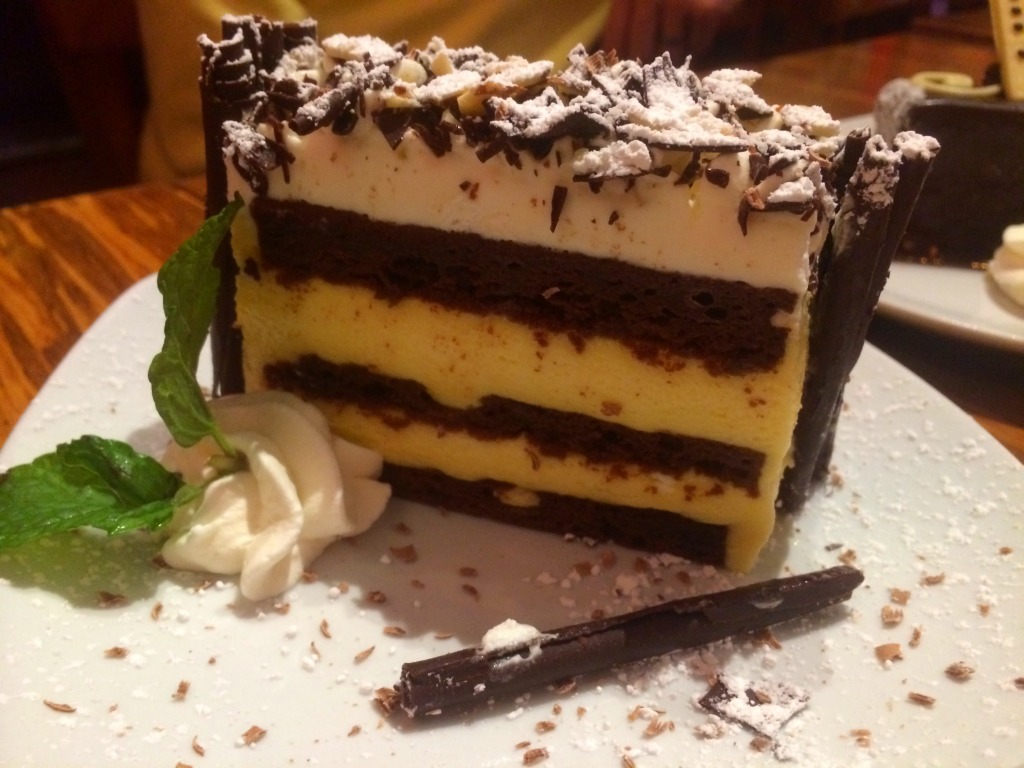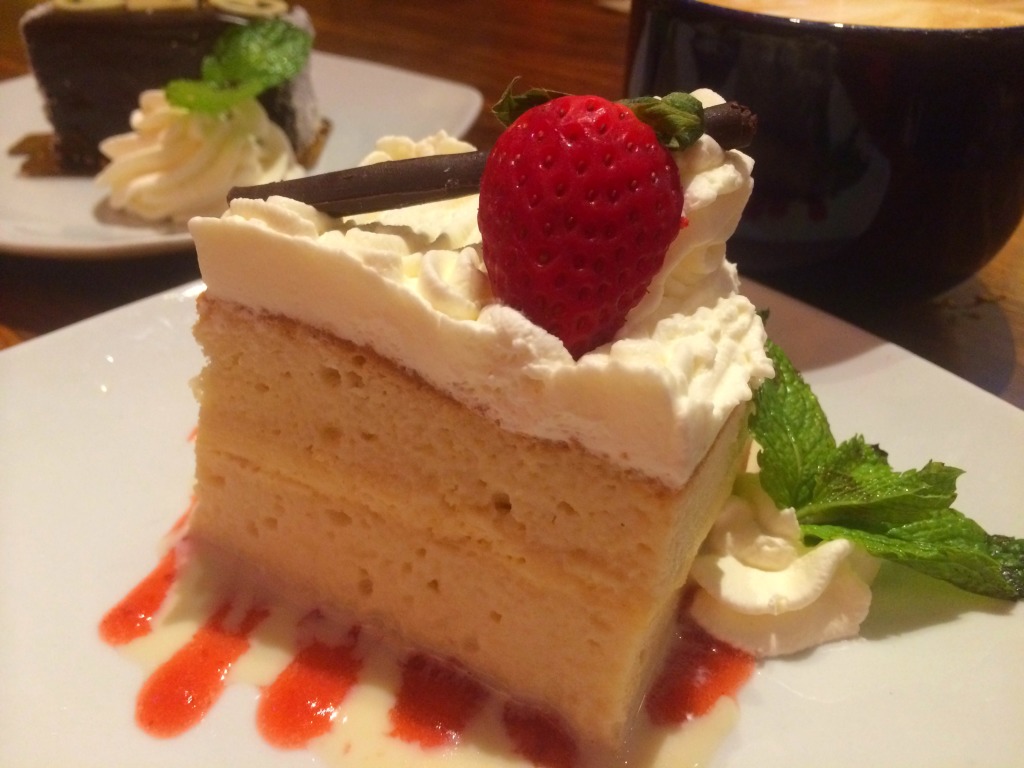 It took us a surprisingly long time to pick our four desserts because we want to try them all, but we settled on the Island Carrot Cake, Domino, Selva Negra and Tres Leches.   Of those three, the Selva Negra and Tres Leches were my favorite.  The Selva Negra is the chocolate cake and passionfruit mouse, rich and light at the same!  The Tres Leche is a classic, I love the sponge cake and the fruity syrup that it's served on.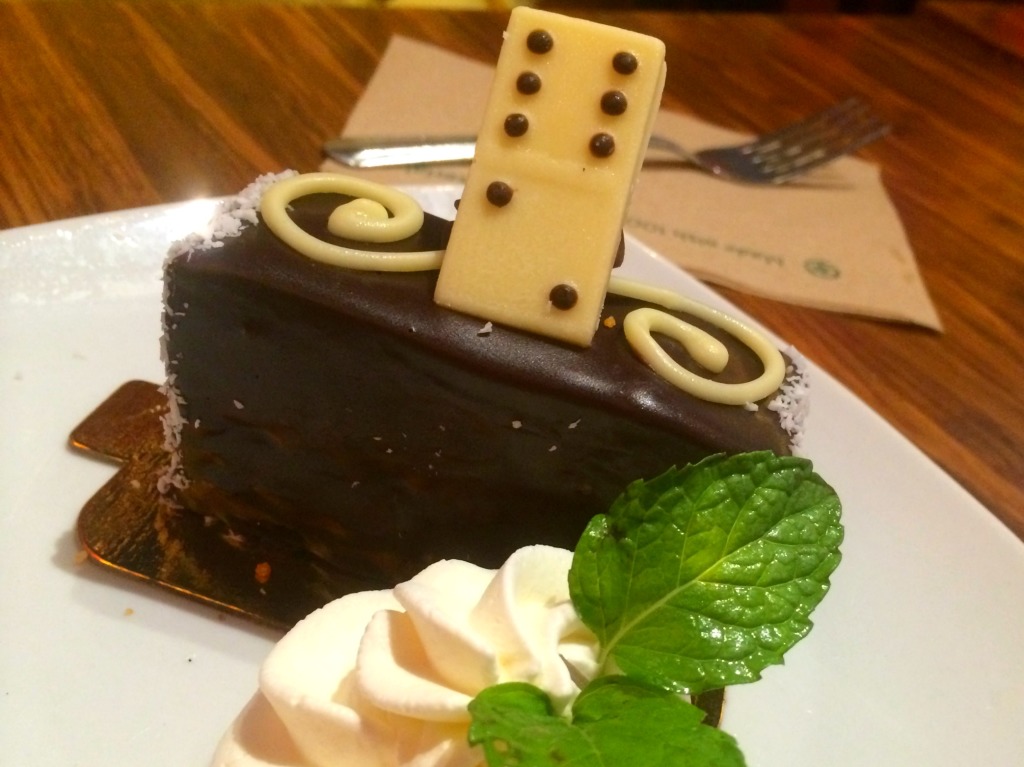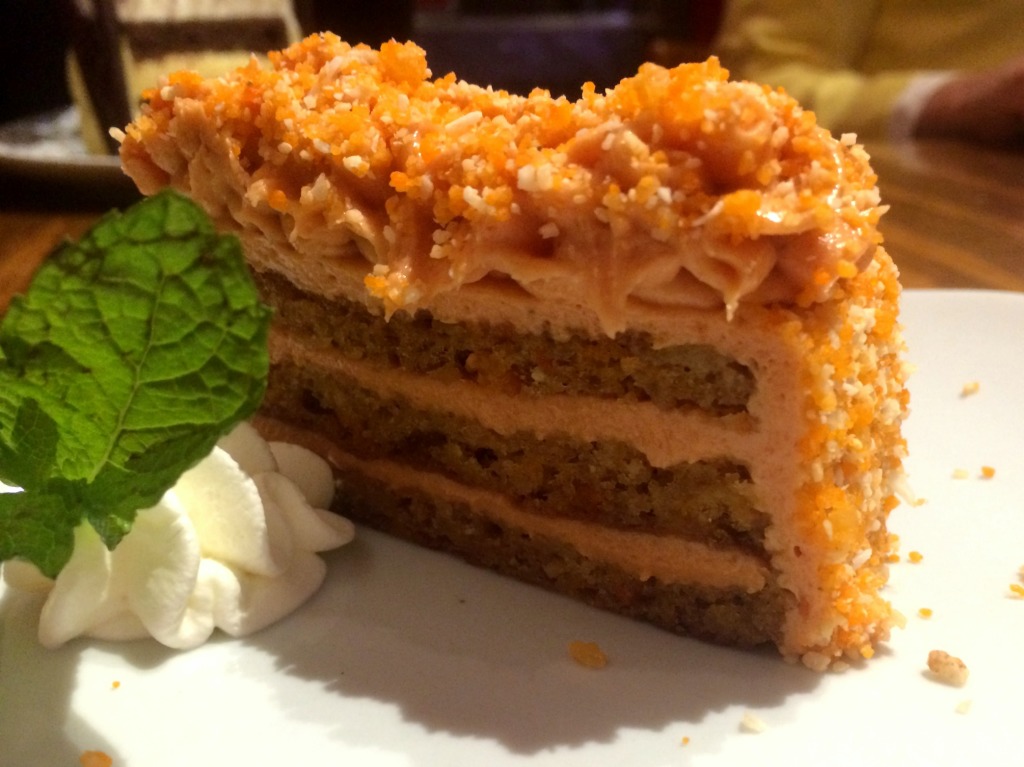 The Domino was the fanciest, with a white chocolate domino, a thick chocolate glaze, mocha cake, kahlua and cinnamon mouse.  It was great, but I'm not that into rich chocolate cake.  What kind of pregnant lady am I?  Finally, my pick was the carrot cake.  I love love love carrot cake. Pambiche's cake is good, filled with lots of fruit and coconut, but the frosting was not my thing.  And I couldn't get over the fact that the cake looked to me like a Butterfinger candy bar.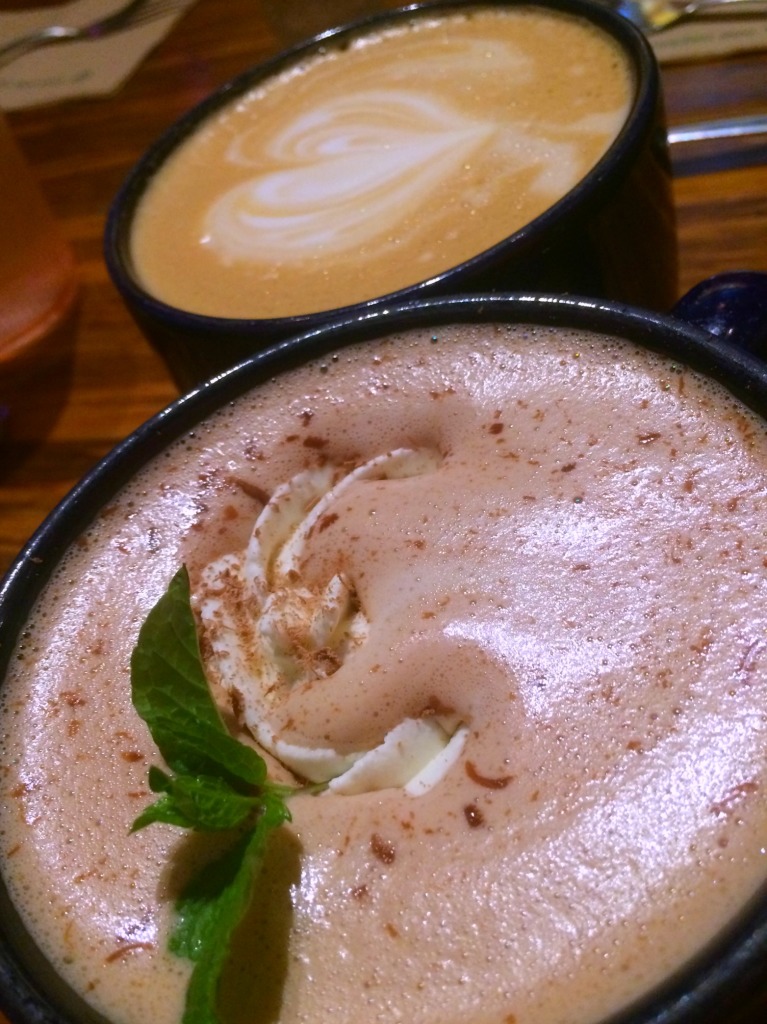 But the bottom line is, this is a GREAT place for dessert.  The atmosphere is wonderful, they have great coffee and hot chocolate, you can get mixed drinks if you's like.  And best of all they have cake and a lot of it.
PAMBICHE
2811 NE GLISAN
LUNCH AND DINNER EVERYDAY, BREAKFAST ON WEEKENDS.  
SEE WEBSITE FOR EXACT HOURS