A short and sweet hike on the northeast side of Mt. Hood with a big payoff at the end.
There is nothing like a sunny day of hiking in the Columbia River Gorge.  This weekend was gorgeous so we headed out towards Hood River to give Tamanawas Falls a try.  It it a beautiful waterfall hike on the northeast side of Mt. Hood, right off of Highway 35 (the road that connects Government camp to Hood River).  It's a 4-mile round trip hike that has just a little elevation gain and a bigwaterfall payoff at the end.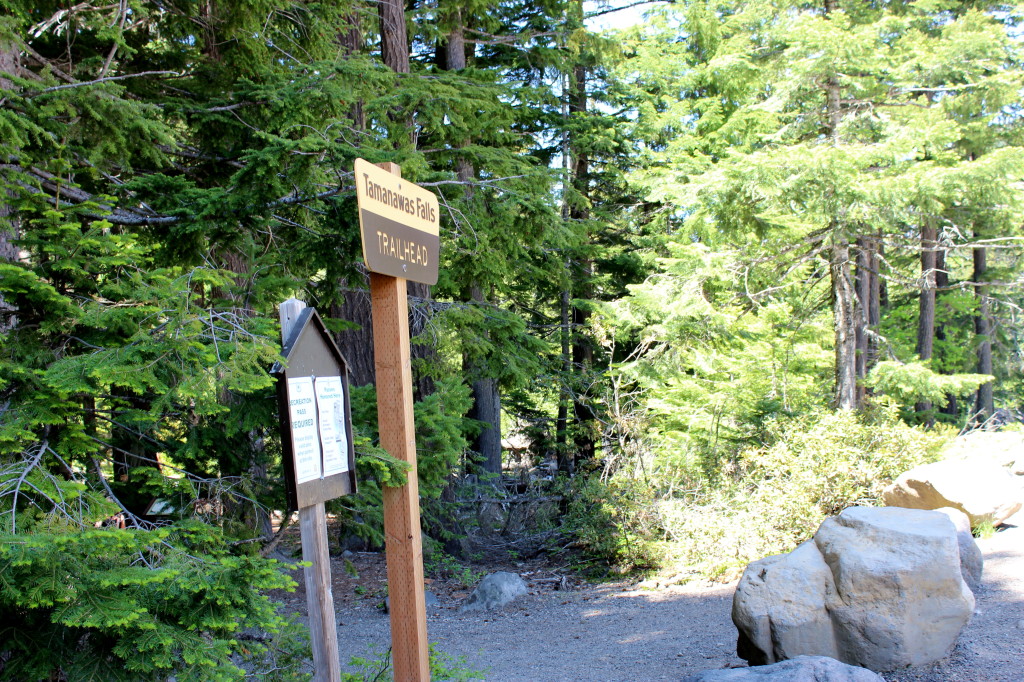 From the parking lot, you head down  trail then cross a bridge.  For the rest of the hike you'll be following this creek all the what to the falls.  Most of the time you're right next to the water which is really nice on warm days, especially when your traveling with a dog. The trail is shady until you get to the last quarter mile where you cross a boulder field just before getting to the falls.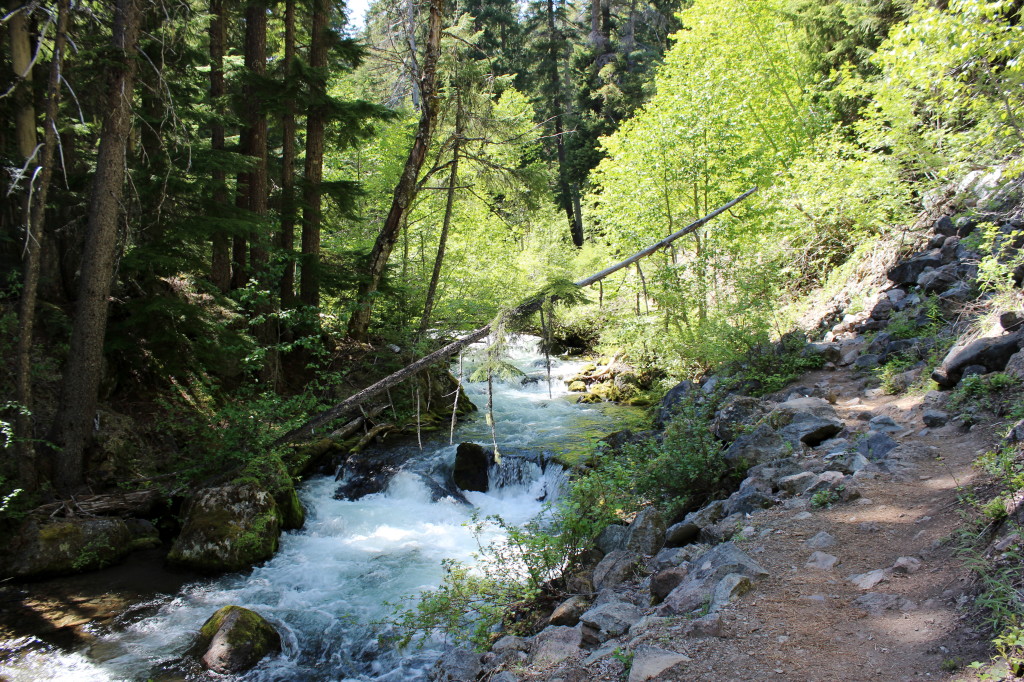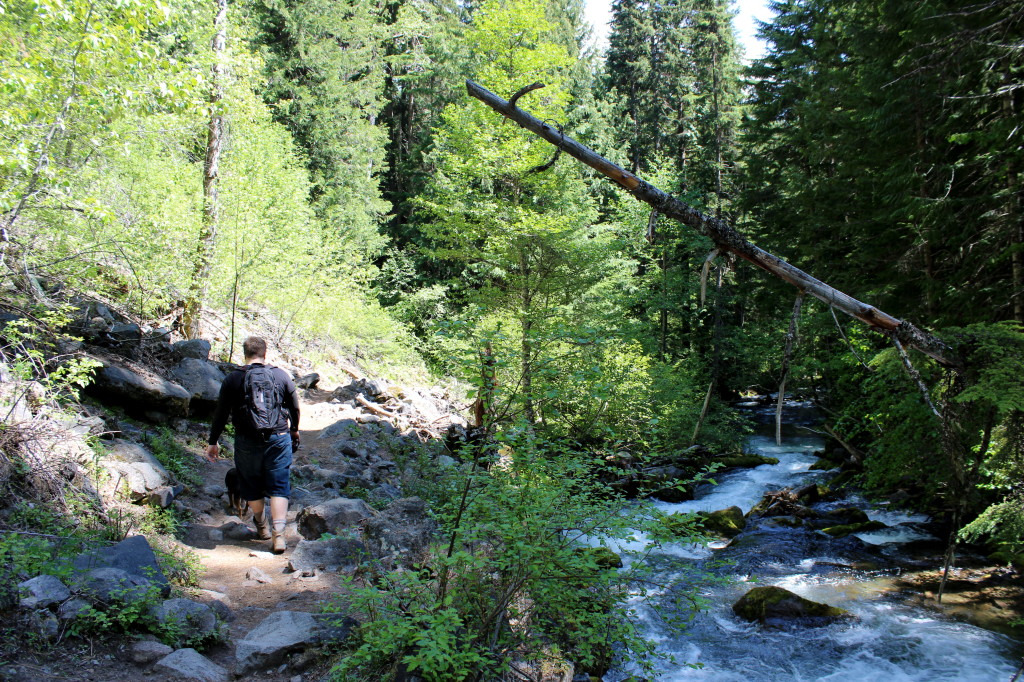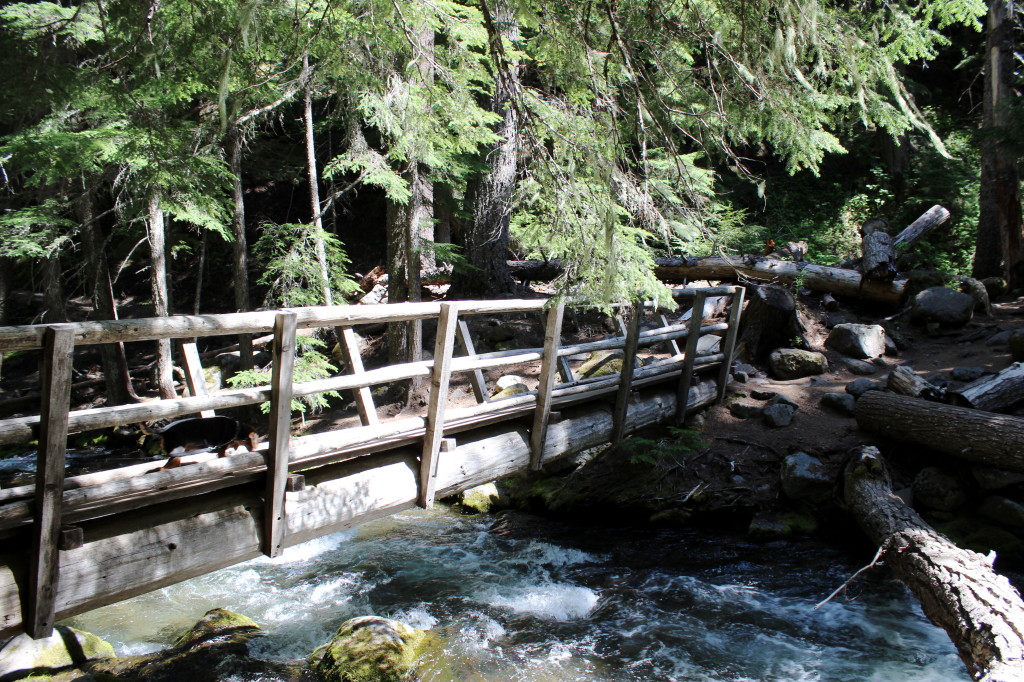 The water fall is impressive towering 150 feet in the air.  The mist was thick!  I had to use my camera quickly so it didn't get too wet.  We didn't stick around too long, but lots of people were climbing up the rocks to go behind the falls, which i bet was a lot of fun.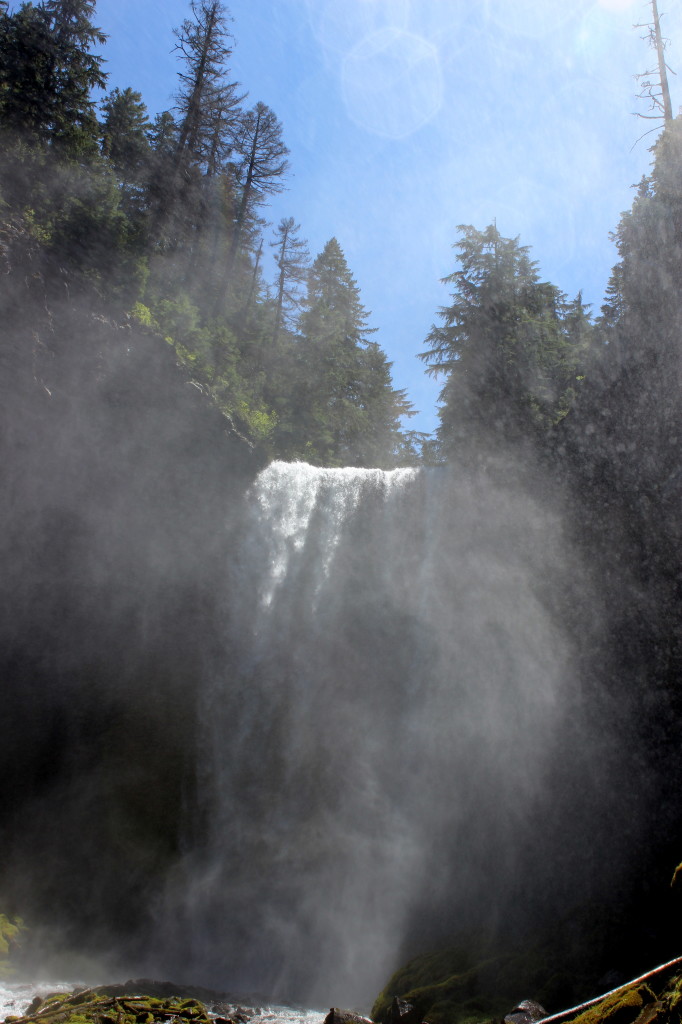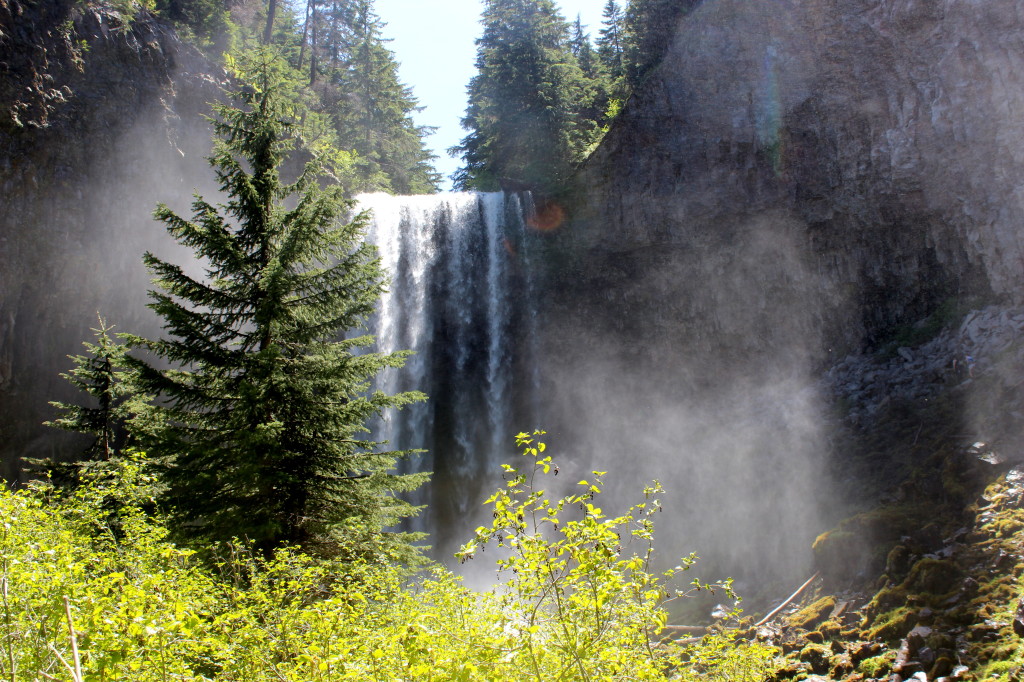 There were a lot of dogs on this hike (as usual) and even a few trail runners.  All the guide books say it's a 3.6 mile trip, but the signs on the trail said 4 miles.  So I'm not sure which is correct.  This was a great little hike.  A great addition to a day in Hood River or on Mt. Hood.  To get there drive to Hood River then take Highway 35 south the trailhead is at milepost 72.