I've been doing a lot of cleaning lately, getting rid of a lot of stuff.  Partially through some of the projects in The Artist's Way, but also just because I'm on a spring cleaning kick.  Out with the old, in the new.   I have donated a lot of clothes.    But I have not been replacing them and that's becoming a problem.  I'm not much of a shopper.  for me, it's more of a chore than a pleasure.  I love OWNING nice clothes, but I don't like shopping for them.  The bottom line behind this, is i need some new clothes.  And I'm tired of turning to Old Navy and H&M for cheap, poorly made stuff.
So this weekend I jumped at the chance to pick up a few things at the PDX Collective Sale.  This is a bi-annual event where some of the best local boutiques have a joint weekend sale.  This year it was at the Cleaners at the Ace Hotel.  2 Days, 11 Local businesses.  I stopped in Saturday morning.  I didn't do the math on everything, but most of the stuff I saw was 30-50% off or more!  I could have easily spend $500 to get all the things I wanted,but I walked away with 3 items.  One dress, one sweater, one blouse.  From three different boutiques:  Ecovibe Apparel, Radish Underground & Adorn.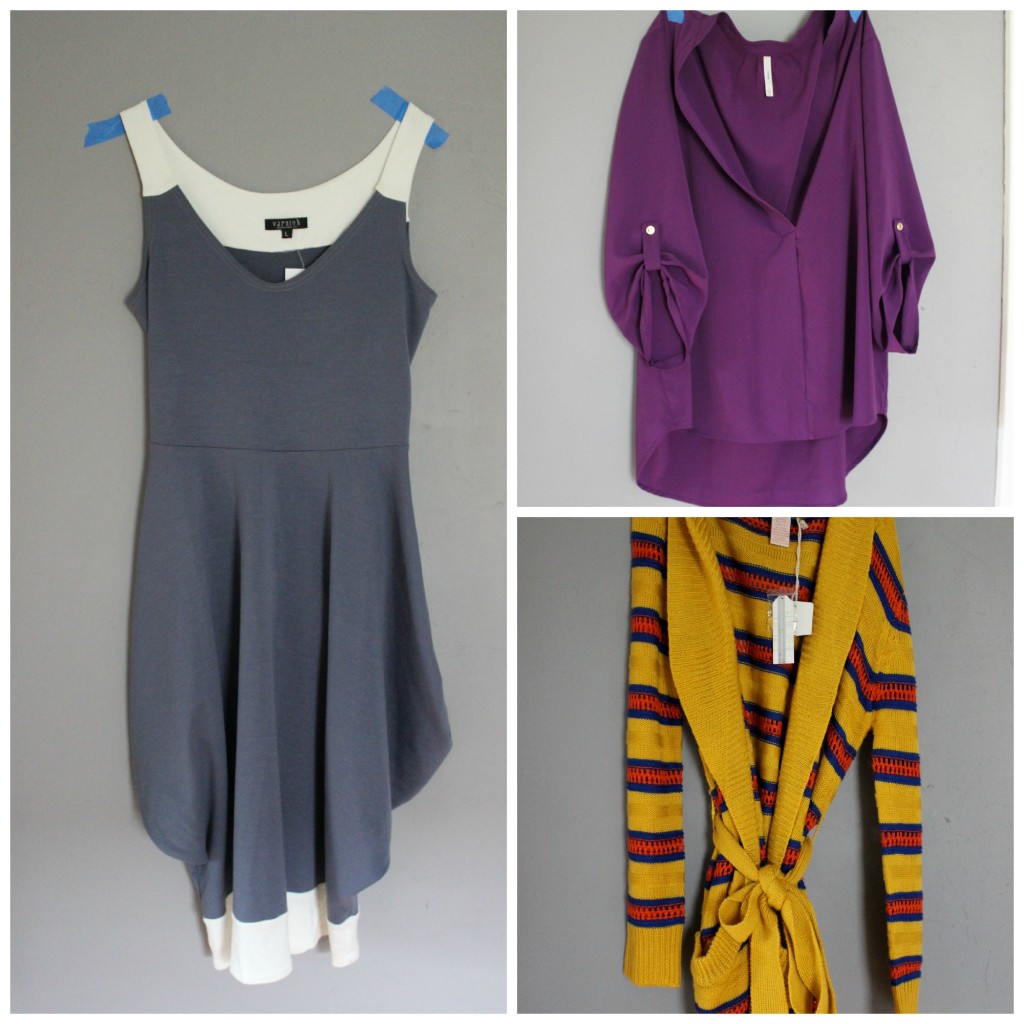 I had a fantastic time at this sale.  It is a great way to get deals on small and local designers.  After about 90 minutes and 2 trips to the dressing room, I walked out with three great purchases.  For a grand total of $160.  Yes, I could have bough a lot more at H & M, but these pieces are higher quality plus it supports local business.  Win Win.  I'll give a shout out when the next sale comes around in the fall.