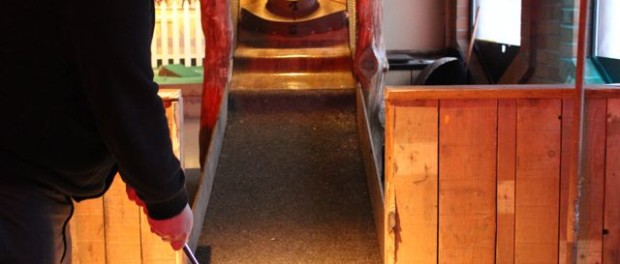 Stop what you're doing right now and  buy tickets to SmashPutt.  We went this weekend and it was excellent! I highly recommend.
What is SmashPutt?  The official name is "Smash Putt MEGA Miniature Golf Apocolypse", it's a pop-up indoor miniature golf course, that features  putt putt holes like you've never seen before.  This is an interactive art exhibit, with booze.  Or you might describe it as a night club with mini golf".  Smash Putt has been around for a few years, this year it's in  Old Town on 4th & Davis.  The event is 21+, although there are a couple dates for "Family Shows".  Tickets are $7-15 depending on what time you go and they operate Thursday-Sunday for the next seven weekends.  So go soon, before they're gone.  You wont regret it.  The whole experience is really fun.
I went a couple years ago to a late-night show.  It was crowded and drunken, which was fun, but it was tough to actually GOLF!  So this time we went early to skip the crowds, plus it was the middle of the snow storm, so it was even more empty than we expected.
But onto the holes:  There were some absolutley amazing ones.  The highlight for me was "Mission Impossib-Hole".  It was a smoke filled room with lasers.  You had to putt the ball into a hole across the room and get out the other side without hitting the laser.  If you hit it, which I did, alarms would go off!  Be ready to do some belly crawling.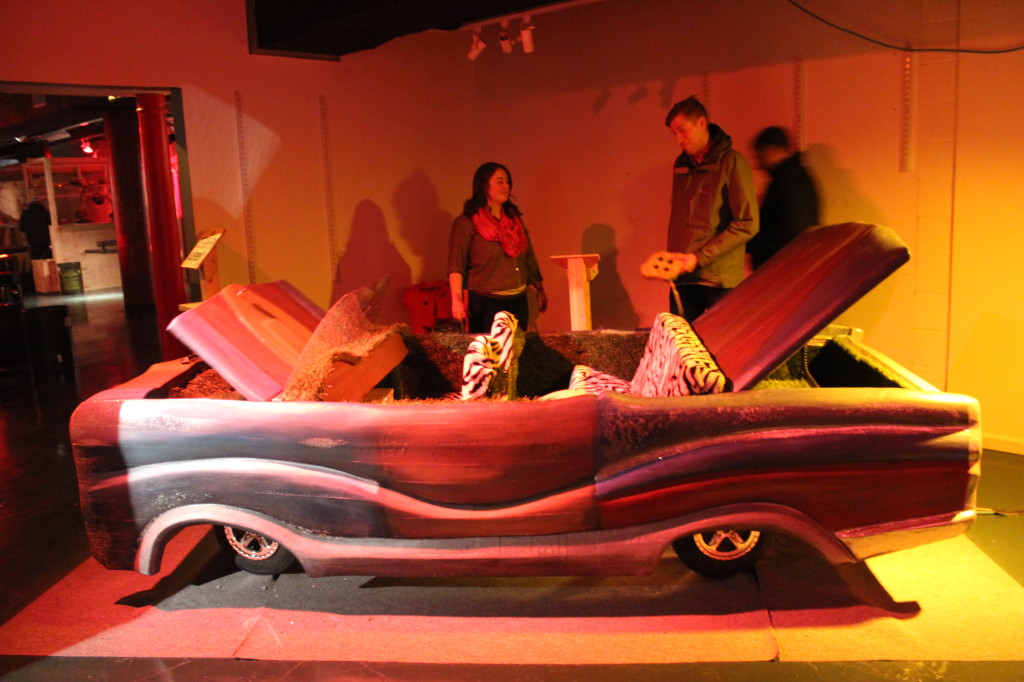 There was also a car with hydrolics.  Instead of using your putter, you used a controller, similar to a video game controller, to make the car move around to get your ball into the hole.  I had a really tough time with that one.  I think going first on a hole put you at a real disadvantage, everyone else will learn from your mistakes.  There were also some fun holes that you could change with the touch of a button.  This is were you can take revenge on the people with great scores.  We spent a lot of time on the "Scratch Sniff & Putt" hole.  Never worked quite right for us, or maybe we all just have a terrible sense of smell.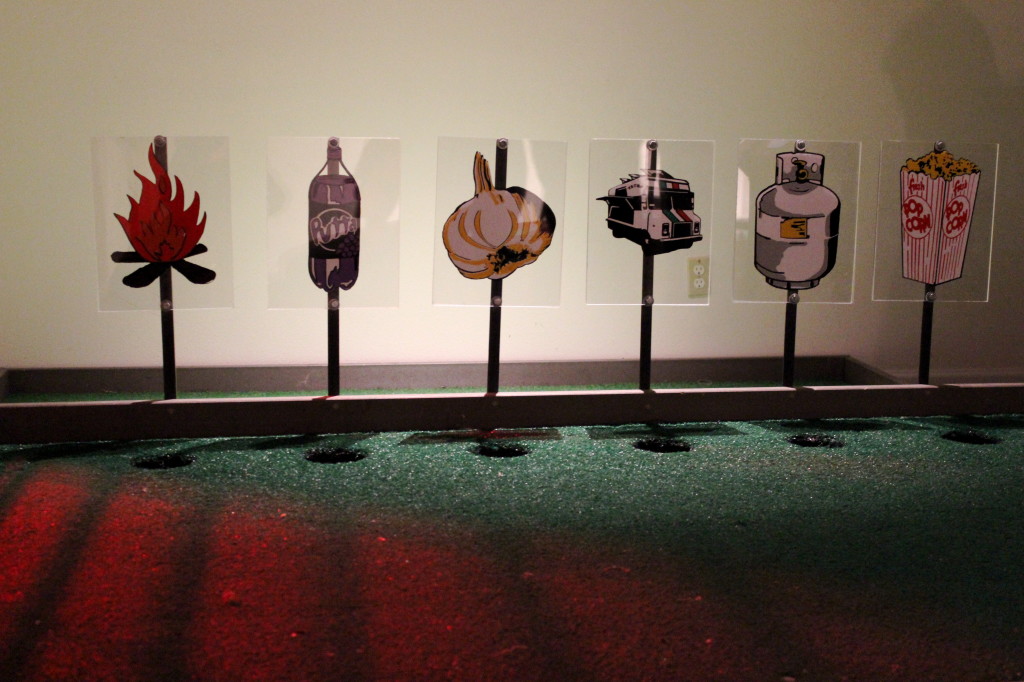 There were some mini golf versions of classic games like Frogger, SkeeBall and Foosball.  They were all impressive because they were motorized.  Actually, there were a lot of holes with motors.  And all of them worked!  One of the biggest highlights was the shooting range.  You get to shoot golf balls with air compressor guns into a target range.  It  made  lot of noise.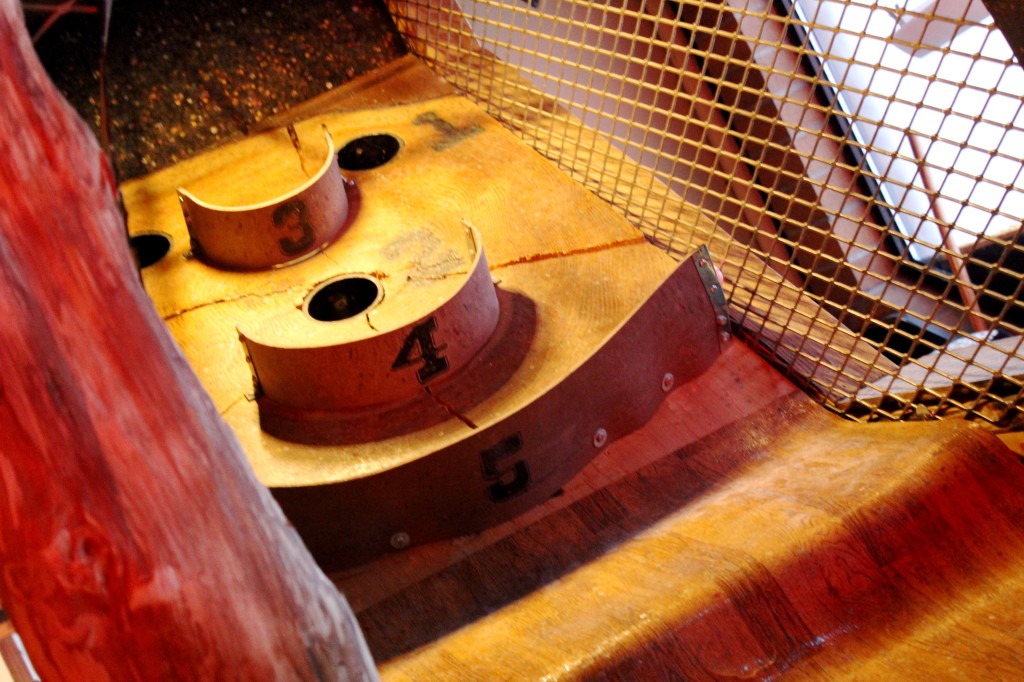 So that is the highlights of Smash Putt, there were a number of other holes I didn't mention that were cool in their own way.  Some creative variations  on classic mini golf holes.
Go for the golf, but stay for the atmosphere.  It's a really fun, creative space that our whole group really enjoyed.  And if youve been in the past, go again.  This year was better than the last time I went.
SMASH PUTT
NW 4TH & DAVIS
THURSDAY-SUNDAY- BUY TICKETS AHEAD OF TIME