Pig Races @ French Prairie Gardens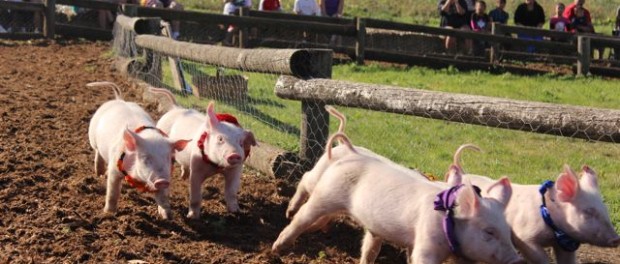 It's October and I've got to say, I'm ready.  Yes, I'll miss the sun, but the Oregonian in me is itching to come out.  I'm ready to live in sweatshirts and jeans.  I'm ready to fill my dutch oven with lentil soup.   I'm ready to make the switch from peach to pumpkin pie.   I can't stop drinking apple cider.  Autumn is here and I'm embracing it.   And there's no place better to get into the spirit than at a local farm.  My best friend Emmi happened to be in town this weekend, and she's a big fan of apple cider donuts (who isn't?).  So we headed south—for a farm with the charming name:  French Prairie Gardens.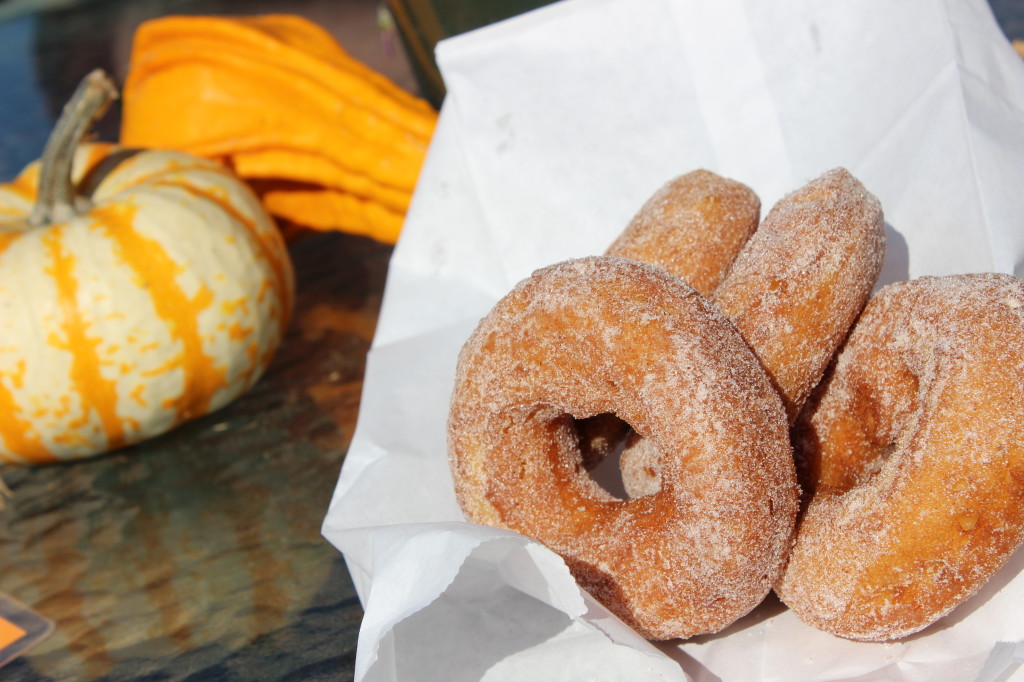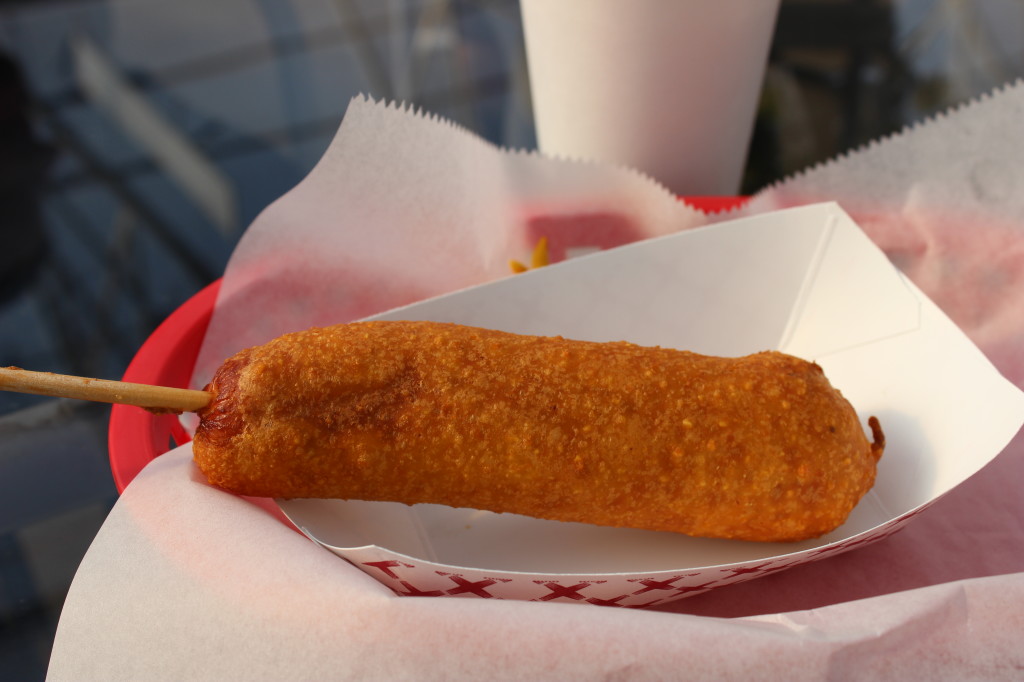 I almost always go to Sauvie Island for my u-pick fruit, corn maze, apple cider needs, so it was nice to head to St. Paul Oregon for a change of pace.  St. Paul is near Woodburn, about 33 miles south of Portland.  The weather was warm and gorgeous.  First things first, the food.  We bought some cider donuts, hard cider and corn dogs to enjoy in the sun.  The donuts were fresh, but not hot.  A little disappointing, but what are you going to do?  The corn dogs on the other hand, were amazing.  They were hand dipped in a batter that seriously tasted like corn bread.  Not jiffy corn bread, real cornbread.  It was slightly sweet with a little crunch from the cornmeal.  Both of us declared them one of the best corn dogs we had ever eaten.
But beyond the food, there was another attraction that brought us out to St. Paul.  Pig Races!  For 3 dollars you can see 4 races, three with piglets, one with ducks.  It's totally silly and fun and adorable.  The farmers running the show were pretty cheesey with bad pig jokes and puns, but all was forgiven once those pigs started running.  We had front row seats with a great view of the straightaway.  Emmi's attempt to volunteer me backfired and she ended up as a team leader, but at least she got a sweet consolation prize.  The pig races will continue every weekend through Halloween, so you still have time to take the kids (or yourself).
They have a pumpkin patch too.  We thought it was a little underwhelming, but I think kids would like it. Plus there are a bunch of kid friendly activities, a corn shooter, pig train, petting zoo, swings, slides, a few games and a hay maze.  We gave the maze a try.  We didn't get lost like I have in a few Sauvie Island corn mazes, but it was worth a couple bucks.  For me, the best reason to hit the French Prairie Gardens is still the pig races, but I also heard a number of people talking about the close proximity to Woodburn Outlet Stores.  Happy October!