Last weekend we drove all the way out to Newberg, OR to go to the drive-in. It's a long drive that we don't make small that often so we decided to try a new (to us) mini golf course on the way. Inside a place called Safari Sam's in Sherwood, which I'd basically a locally owned ChuckECheese.  As you can imagine, I was a little worried that it would be a cluster of small screaming kids, sticky surfaces and pee smell but…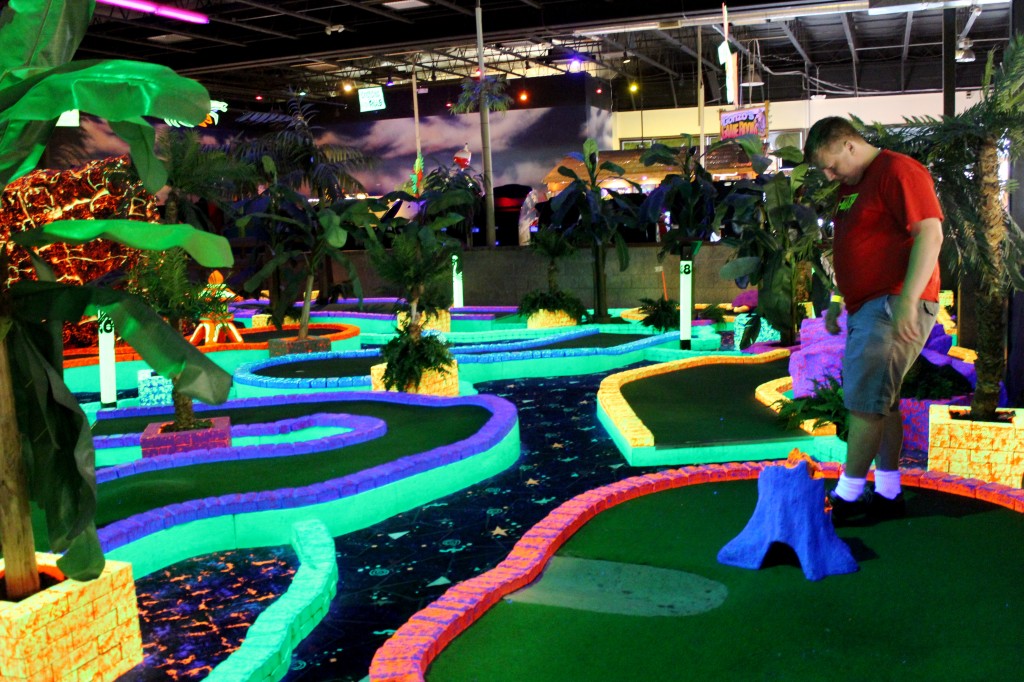 I was mostly wrong! This is actually a pretty good little course. The construction and design is better than Glowing Greens in downtown Portland and the price is great at $5 per person for unlimited play!
The course was a little easy.  Mostly par 2, and a few par 3, but what do you expect at a kids arcade?  But the greens and all the obstacles were well maintained and well thought out.  I had a great front 9 coming, in a couple under par, then fell apart in the back 9, but ultimately won, by one point.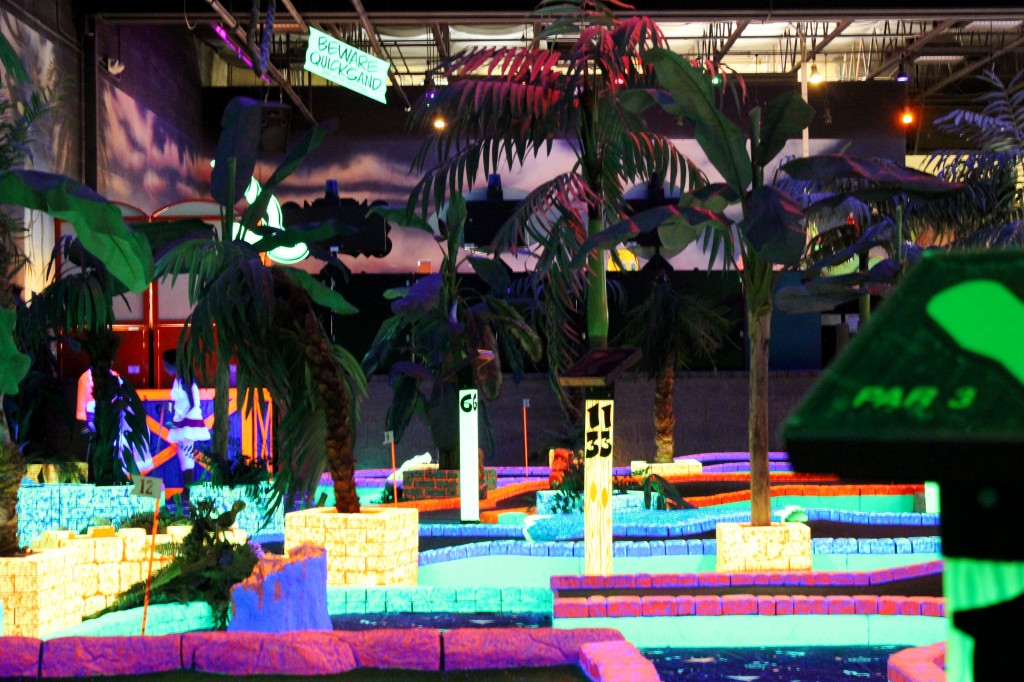 Would I go again?  Yes, if I were in the area.  It's a little far for me to drive from NE Portland,  but if you live in Tigard or Tualatin, it wouldn't be too bad.  Expecially in the winter.  This would be a great spot on a rainy afternoon or evening.  If we had not been in a hurry to get to the movie, I would have eagerly stayed to play a second round.
16260 LANGER DRIVE
SHERWOOD, OR
10AM-9PM EVERYDAY